Full Time
Applications have closed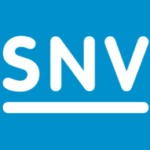 Website SNV - Tanzania
SNV Netherlands Development Organisation is a not-for-profit international development organisation
Sanitation Engineer (Team Leader ) Job Vacancy at SNV – Tanzania
SNV Netherlands Development Organisation is a not- for- profit international development organisation. Founded in the Netherlands 50 years ago and we have built a long- term, local presence in 24 of the poorest countries in Asia, Africa and Latin America. Our global team of local and international advisors works with local partners to equip communities, businesses and organisations with tools, knowledge and connections they need to increase their income and gain accesses to basic services empowering them to break the cycle of poverty and guide their own development.
Overview of the Position
SNV is seeking a qualified and experienced Sanitation Engineer to lead a team to deliver quality interventions under a sanitation component within a broader climate resilience project. The interventions aim to reduce vulnerability through climate adapted and integrated sanitation and hygiene practices.
Job Description
Lead and inspire a team of at least three experts, providing high quality team, programme and budget management
Overall technical lead for all programme interventions to ensure compliance and consistency with programme requirements and deliverables
Specific technical lead for all interventions linked to sanitation infrastructure construction, sanitation marketing and market-based sanitation approaches, and Operation & Maintenance of sanitation facilities within schools, HealthCare Facilities (HCFs) and public toilets
Review and revise market-based household toilets implementation concept, public toilet concept, and standard toilet designs
Conduct sanitation market assessment for household latrines
Oversee the design and roll out of a local mason training programme on various sanitation facilities and marketing of their work (including development of training materials)
Develop a household latrine supervision protocol and roll-out in programme area
Design a operation and maintenance contract template for engaging private sector operators for public toilets
Compile high quality reports, both narrative and financial, including communication materials
Comply with SNV's administrative and financial procedures for project planning, implementation, monitoring and evaluation
Comply with SNV's Code of Conduct
Any other relevant duties as shall be determined by the Sector Leader and project requirements
Qualifications
A minimum of bachelor's degree in one of the following fields or related disciplines: sanitation engineering, environmental, public health (Postgraduate qualification in these fields an advantage)
12 years overall work experience in water, sanitation and/or hygiene projects in the development context
A minimum of 2 similar assignments (as Team Leader or Programme Manager) within the last 8 years and 2 assignments as O&M for sanitation infrastructure within the last 5 years
Demonstrated WASH experience gained in at least 3 projects including: specific expertise in O&M of sanitation facilities in schools and/or Health Care Facilities; capacity development on O&M of sanitation infrastructure; and expertise in private operation of public toilets
Experiences gained in at least 1 project in sanitation marketing and/or market-based sanitation approaches and in at least 1 project in small-town sanitation an advantage
Knowledge and application of Gender Equity and Social Inclusion (GESI) approaches an advantage
Experience of working with international organizations is an advantage
Functional Competencies
Technical Skills and Knowledge: Quality and up-to-date knowledge and experience of sanitation infrastructure, particularly in terms of toilet designs, operation and maintenance of public toilets, and sanitation marketing
Team Leadership: Inspiring and organised team leadership, including supervision of staff work, coordination of activities, and representation of the organisation on relevant platforms
Multi-Stakeholder Engagement: Ability to coordinate, communicate effectively and trigger consensus among a wide range of stakeholders including government officials, local masons, local leaders and community groups
Sanitation Marketing: Creatively developing effective strategies to create demand, mobilise actors, and provide visibility for sanitation products
Facilitation and Training: Ability to develop engaging training materials and conduct effective training sessions
Documentation: Ability to document and write up clear summarised reports, including compiling documents including photos, technical details and progress updates
Computer and software proficiency – Outlook, MS Word, Excel, PowerPoint essential and knowledge of AutoCAD, ArcGIS/QGIS or similar geospatial software an advantage
Sanitation Engineer (Team Leader ) Job Vacancy at SNV – Tanzania
Additional Information
Desired attributes:
Fluency in both written and spoken English and Swahili, including very strong report writing and presentation skills.
Fluency in spoken Kisukuma an advantage
Duty station: Mwanza
Desired Start Date: 1st October 2023
Note: This position is conditional on approval of grant
How to Apply:
If you believe that your credentials meet the outlined profile, we invite you to apply by uploading your CV, letter of motivation and copies of your certification. The vacancy is for external and internal candidate and it will active up to 25th August 2023 and all applications should be through Smart Recruiters on the following link https://careers.smartrecruiters.com/SNV