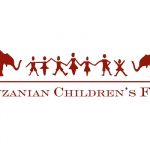 Website Rift Valley Children's Fund
The Rift Valley children's fund is a recognized non-governmental organization operating in the karatu district of Tanzania.
School Boarding Matron Job Vacancy at Rift Valley Children's Fund
Description
Rift Valley Children's Fund (RVCF) is seeking applications for a School Boarding Matron to work with our organization to begin in January 2024. The position will be based at our partner Government Secondary School in Karatu. The overall goal of this partnership is to create a solid foundation for academic excellence at, to raise the standards of education, ensure that all students (no matter how poor) have the opportunity for quality secondary education, and improve the school overall environment in order to attract the best teachers. Staff employed by Rift Valley Children's Fund will be role models for all other school staff.
The specifics of this job include but are not limited to:
To use leadership, organizational skills and professional skills to:
Assure the smooth running of the Boarding House emphasizing good communication and a sense of family amongst students within the boarding school.
Serve as a professional role model for RVCF at all times to all members of Oldeani Secondary School, advocating for all of RVCF's goals and policies diligently.
Together with OSS School Leadership, oversee and manage the conduct and discipline of students boarding at OSS applying OSS's rules consistently
Actively support the OSS School leadership (Head of School, Academic Master, RVCF Education Director and RVCF Programme Coordinator by encouraging students to participate in clubs, activities and trips
Collate weekly student monitoring notes and raise concerns to the OSS School Leadership.
Ensure a good sense of student wellness at all times that does not resort to using corporal punishment.
Set a good example in terms of dress, punctuality and attendance
Be a positive role model in all aspects of professional and private life
Accurately report and collaborate with the Head of School, Academic Master, RVCF Education Director and RVCF Programme Coordinator) on all matters relating to boarding.
SPECIFICATIONS:
The successful candidate will:
Essential
Be a firm believer that strong student discipline and care can be achieved without using corporal punishment.
Strong Leadership and organization skills
Have degree in social work or similar field.
Have at least two year's experience working as a matron or in social work.
Have at least one year's experience working with young people in a formal or informal setting.
Have a good command of English Language.
Have budget management experience
Be prepared to work evenings, nights and weekends.
Be ready to be firm but fair with students.
Be a dynamic individual and a great team player
Be flexible, sensible and approachable
Be a good communicator, particularly with teenagers
Be ready to run and supervise extra-curricula activities for students on weekends and evenings (sports, movie nights etc)
Be kind, compassionate, a good listener and ready to support students with their problems.
The right to live and work in Tanzania
School Boarding Matron Job Vacancy at Rift Valley Children's Fund
Benefits
Monthly Salary
Accommodation Support (please note due to nature of this work we are not able to provide accommodation for families)
Transportation assistance to and from Karatu
All meals whilst on duty
Health care support for yourself and immediate family
Supportive work place environment
Deadline
A CV (three pages maximum), a cover letter (one page maximum) and relevant education certificates (form 4 & 6, diploma/degree/masters)
should be submitted to the RVCF Director of Education at education@tanzanianchildrensfund.org.
The closing date for applications is the 15th November 2023.
Please note: A cover letter should be no more than 1 page long and a CV no more than 2 pages long.
Read : The Top 13 Modern CV Secrets