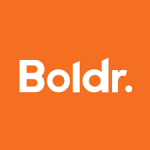 Website Boldr
Founded in 2017, Boldr is defined by the 700+ team members, the 70+ clients we have worked with, and the values and impact we strive for alongside both.
Seasonal Sales Call Centre Agent (Lead Generator)
Job Vacancy at Boldr
Description
WHAT IS YOUR ROLE
As a Sales Development Representative, you'll be conducting phone calls to our client's list of cold and warm leads in order to close them as customers. By skillfully building interest, you should be able to create opportunities with new prospects as well as educate them about the products of our client. You must be able to ask smart, targeted questions, and speak knowledgeably. A successful Sales Development Representative is a strong communicator and a fast learner with the natural sales instinct to be the face and voice of our company.
WHY DO WE WANT YOU
We are currently looking for impact-driven individuals who are passionate in helping Boldr grow and achieve our Purpose. We expect our Team to become our ultimate partners to success by always giving their 110% in everything, sharing their talents and quirks, and championing our core values: Curious, Dynamic and Authentic
WHAT WILL YOU DO
Reach out to potential customers to produce real opportunities by asking qualifying questions
Understand the products inside and out and articulate our value proposition clearly
Based on qualification, get an agreement from the customer to speak to a Sales Representative
Work closely with sales teams to schedule qualified leads in accordance with approved sales management guideline
Seasonal Sales Call Centre Agent (Lead Generator) Job Vacancy at Boldr
Requirements
YOU HAVE…
At least one year of experience in a sales position
Ability to learn about various products, and display and share this knowledge in a confident manner
Sincere customer empathy, high integrity, and honesty
Strong work ethic, interpersonal skills, and sense of urgency
Excellent skills in written communication, phone, and presentation
An understanding of business relationships and how to develop healthy client relations
Proven records of strong organizational, prioritization, and multitasking skills with extreme attention to detail
Customer Service Skills: You will need to be able to speak in a friendly way to customers and potential customers, listening to their needs and helping communicate options for them.
Read Also: The CV / Resume Checklist