Full Time
Applications have closed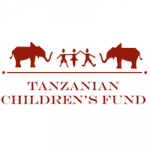 Website Tanzanian Children's Fund
Tanzanian Children's Fund addresses the challenge of systemic poverty from all sides by providing education, healthcare, economic opportunity, and a home for children.
Description
Rift Valley Children's Fund are seeking teachers for our partner secondary school as a librarian. Our Secondary School is a Government school in Karatu District which is jointly managed through a joint management contract between our organization and the local government.  The overall goal of this joint management contract is to create a solid foundation for academic excellence and to raise the standards of education. It is also to ensure that all students (no matter how poor) have the opportunity for quality secondary education and to improve the school's overall environment in order to attract the best teachers.
Teachers employed by Rift Valley Children's Fund will be role models for their fellows in all areas of teaching practice. This includes using student centered teaching and learning strategies, fostering positive student care that doesn't use corporal punishment, dedication to empowering students to reach their potential and demonstrating professionalism at all times. We are looking for teachers from Bachelor's level or above, who have studied Teaching and/or Education. We are looking for teachers who have a specialization in Library studies and ICT.
Female teachers are strongly recommended to apply for these positions.
Primary Responsibilities:
Recording, Classifying, cataloguing, book stamping and spine labelling.
Create a workable borrowing system that keeps track of all loaned library materials including books, past papers and other teaching and learning resources.
Sending out overdue reminders for book and other loaned items.
Keeping an accession register for all books and for other resources and ensuring they are up to date.
Performing regular audits of Library materials, records and maintaining a clear inventory and accession register. Auditing Library inventory each term.
Ordering appropriate course books books, information books that support the curriculum and journals.  Also, liaise with subject teachers to order revision papers and other teaching and learning resources
Advising academics on available materials for their courses.
Have well labelled shelves, orderly arranged to enable users access library resources in shortest time possible.
User education and responding to requests from students, staff and other library users.
Book covering, book repairs, weeding of stock
Managing the photocopier machine effectively and ensuring is in good working condition. Coordinate printing and photocopy activities for teachers.
Supervising cleanliness and safety in and around the library in collaboration with the TOD and Library attendant.
Supervising the duties of student teachers and volunteers in the school.
Enforcing Library rules and regulations. The rules and regulations should be in large print and displayed appropriately in the library and at the entrance
Filling documents and labelling school files.
Maintain a peaceful study environment and order in the use of the Library.
Suggesting improvements to facility and procedures to the school management.
Performing any other duty as advised by the head of school or education director.
End of year stock taking and report
Be a role model for the students especially in speaking English.
Qualifications
Degree level qualification from a recognized university/college in Teaching or Education
Specialization in Library or information studies
Fluency in English Language
Ability to live and work in a remote location
Commitment to a full academic year
Females strongly recommended to apply
Tanzanian Nationals only
Benefits
Monthly salary
Accommodation allowance
Supplemented school lunch
Bonus payment related to performance
Health care Support
Regular professional development
Ability to work in a school with fully stocked learning materials
Transportation support on weekends
Secondary School Librarian Job Vacancy at Tanzanian Children's Fund
Timeline
Application Deadline: Tuesday 29th August, 2023.
Please email your CV, cover letter and copies of certificates of qualification to the Director of Education:  education@tanzanianchildrensfund.org
Start date: September, 2023.