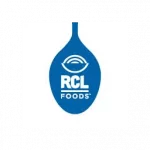 Website RCL FOODS
RCL FOODS is a leading South African food manufacturer, producing a wide range of branded and private label food products.
Senior Admin Clerk Job Vacancy at RCL FOODS
Job Description
The Vector HR Team is on the hunt for a Senior  Admin Clerk to join our Vector Logistics division based at our Vector Hammarsdale Depot. The purpose of the role is working within the administration, accounting and finance function to manage all aspects of a Senior  Admin Clerk.
Minimum Requirements
Completed Diploma in Finance/ Accounting
Minimum 2 years finance administration experience
Strong financial background
Duties & Responsibilities
Daily closing of shipments (PSD+CSD) and submission of shorts reports.
Follow up on outstanding shipments (PSD+CSD)
Banking of cash received from customers
Verification of Invoices
Follow up on outstanding purchase orders and invoices
Follow up on CSD invoices not scanned
Responsible for Petty cash tins
Responsible for Petty cash documents submission
Responsible for follow up on outstanding claims for Shoprite and wholesale
Follow up on outstanding POD scanning
Other ad hoc responsibilities as they arise
Senior Admin Clerk Job Vacancy at RCL FOODS
PALLETS & CRATES
Pallet & Crates Recons
GRV in Pallets and Crates
View: Important Points to Consider in Writing a Job Application Letter
Recommended: Read our Job Tips Here to enhance your Application
How to Apply :
Get Jobs in South Africa Updates Via WhatsApp Here