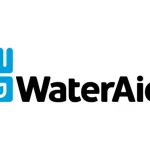 Website WaterAid
WaterAid has been working to transform the lives of women and girls for more than 40 years through the power of clean water.
Senior Advisor, WASH Monitoring Job Vacancy at WaterAid
Job description
Senior Advisor, WASH Monitoring
Contract type: Permanent, Full time
Salary: Salary and benefits are location-dependent and are established through market-based assessment. The following are examples of starting annual salaries: UK: £42,871; Nigeria: Nira 11,510,146; South Africa: Rand 716,121.
Location: The role can be based in the UK or one of the following WaterAid Country Programmes – Burkina Faso, Ethiopia, Mali, Mozambique, Nepal, Niger, Nigeria, Pakistan, Rwanda, Senegal, South Africa, Tanzania, Uganda, United Kingdom, Zambia subject to right to work eligibility in the respective countries.
Closing date: Applications will close 23:59, Monday 24th April 2023. Availability for interviews is required week commencing 29th May 2023.
How to Apply: To see the full job pack, please click 'Apply'. Please apply by submitting your CV and a cover letter into one document in either Word Document or PDF format. In your covering letter please set out your suitability for the role and also briefly answer the following three questions on a separate page, in no more than 500 words in total:
1. What are your top 3 skills/areas of experience that you feel meet the requirements of the role?
2. What is your approach to the provision of technical advice and support?
3. What mechanisms exist for updating WASH data at the local government level in low-income environments?
About WaterAid:
Want to use your skills in WASH monitoring to play a vital role in making clean water, decent toilets and good hygiene normal for everyone everywhere?
We need passionate, creative and dedicated people. In return, you will be encouraged and empowered to be yourself at your very best. Together, we will make a bigger difference.
Join WaterAid as Senior Advisor, WASH Monitoring to change normal for millions of people so they can unlock their potential, break free from poverty and change their lives for good. On top of that you'll be joining a 2020 Great Place to Work® award-winning organisation.
About the Team:
This position will be based in the Quality Programmes (QP) team of the Programme Support Unit (PSU), part of the WaterAid UK International Programmes Department (IPD). IPD operates in over 20 countries with approximately 600 staff in total. PSU is a diverse, motivated, and fun group of 30 technical experts, specialists, advisors, and managers, passionate about bringing sustainable WASH access to the world's poorest and most marginalised people.
Senior Advisor, WASH Monitoring Job Vacancy at WaterAid
About the Role:
In order to increase WASH coverage in an equitable way, improve the sustainability of WASH and improve transparency, it is necessary for service providers and regulators to collect data on the status of WASH. Monitoring is an essential component of a strong WASH system that can both deliver and sustain WASH outcomes. The Senior Advisor, WASH Monitoring provides and coordinates thought leadership, strategic advice and support on national and local processes for monitoring the status of WASH as part of a wider 'system strengthening' approach. The role focuses on the use of WASH data for planning, budgeting, transparency and accountability.
The Senior Advisor, WASH Monitoring will:
Develop guidance, standards, and address knowledge gaps
Lead the co-design and development of relevant normative frameworks, standards and guidance materials related to WASH monitoring for both internal and external audiences in collaboration with country teams, regional teams and other thematic experts.
Provide and coordinate in-depth thought leadership and strategic advice on WASH monitoring, framed within a system strengthening approach.
Provide and coordinate targeted technical support to countries and regions on WASH monitoring
Respond efficiently and effectively to ad hoc requests from country and regional colleagues for support on WASH monitoring related matters.
Lead the integration of WASH monitoring into WaterAid's core programme work, advising on closer alignment between WASH monitoring and WaterAid's M&E processes
Consult and collaborate with other WaterAid teams on WASH monitoring
Support preparation of funding proposals and donor engagements.
Support the PSU Research & Learning team in maintaining and promoting information management system and knowledge sharing platforms (e.g. KnowledgeNet, WASH matters) that provides access to guidance and knowledge products.
About you:
Extensive commitment, experience and demonstrable knowledge and skills in the area of WASH monitoring, systems thinking and sustainable WASH in developing countries, demonstrated through a progressive career record with at least the most recent significant experience being in a similar level role.
A relevant Post Graduate degree or equivalent.
Proven intermediate level competence in use of ICT tools such as mWater, ArcGIS, and Excel.
Very strong writing ability in English. Ability to synthesise information, analyse its relevance and communicate it in accessible formats that target the needs of different audiences.
Proven experience of working with local government, national government and service providers (including utilities) in low income settings.
Working style that reflects WaterAid's values of Respect, Accountability, Courage, Collaboration, Integrity and Innovation.
Our Benefits
Salaries and benefits for different countries will vary in line with the location of the successful candidate and depending on experience.
Our Commitment
An inclusive workplace:
We are committed to being an organisation where everyone is included, respected, and empowered to be their best. We represent and celebrate our staff, partners and everyone we work with, and create a culture where everyone can reach their full potential.
Equal opportunities:
We are an equal opportunity, disability-confident employer and are dedicated to achieving the highest standards of diversity, equity and inclusion. We welcome applications from people of all backgrounds, beliefs, customs, traditions and ways of life. This includes, but is not limited to, race, gender, disability, age, sexual orientation, religion, national or social origin, health status, and economic or social situation.
Safeguarding:
We are also committed to protecting everyone we come into contact with. We have a zero-tolerance approach to abuse of power, privilege or trust across our global work, and any form of inappropriate behaviour, discrimination, abuse, bullying, harassment, or exploitation. Safeguarding the people and communities we work with, our staff, volunteers and anyone working on our behalf is our top priority, and we take our responsibilities extremely seriously.