Full Time
R 439 276 - R 516 794 USD / Year
Salary: R 439 276 - R 516 794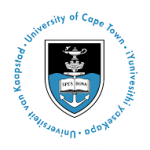 Website University of Cape Town ( UCT )
The University of Cape Town is a public research university in Cape Town, South Africa.
Senior Finance Officer Job Vacancy at the University of Cape Town ( UCT )
SENIOR FINANCE OFFICER
(Payclass 09)
Finance Administration
Faculty of Law
The Faculty of Law seeks a confident and assertive candidate who can demonstrate initiative for this permanent position, for appointment as soon as possible.
The successful candidate will provide financial advice and operational support to the Dean, Heads of Departments, Researchers and Administrators in relation to the financial matters of the Faculty. He/she will assist the Finance Manager in the Faculty of Law to implement and maintain an effective financial management control system through planning, budgeting, controlling, monitoring, analysing, interpreting and reporting on financial data, and ensure that all financial transactions are processed in accordance with UCT policies, procedures and statutory requirements.
Requirements:
• An accounting degree (BCom or equivalent) at NQF7 level and 3 years' relevant work experience, OR a 3-year tertiary qualification in accounting/management accounting at NQF6 level and 4 years' relevant work experience, OR a minimum matric with 7 years' working experience with similar/same responsibilities at the
level sought for this post;
• A minimum of three years post qualification experience in the field of finance in a large or medium size organisational environment, with exposure to various aspects of finance and management accounting;
• Experience in planning and budgeting;
• Computer literacy (MS Excel – intermediate proficiency);
• A working knowledge of SAP (CO and FI modules) or similar ERP system;
• Attention to detail, strong analytical thinking and problem-solving skills;
• Excellent organisation skills and the ability to establish priorities;
• Excellent oral and written communication skills coupled with sound interpersonal skills.
• Possess a high level of integrity and honesty in managing finances.
Advantageous:
• Knowledge of UCT's financial policies and administrative procedures.
Responsibilities include:
• Providing a range of financial administration and support services, including reviewing and approving journal entries and other documentation for processing, performing reconciliations and preparing schedules of financial data
• Preparing financial reports for external funders and a range of internal clients, and taking appropriate follow up action
• Providing financial advice, training and support to a variety of Faculty clients
• Assisting with the implementation of an effective financial management control system
• Assisting with Obtaining, compiling, capturing and reconciling annual project planning and budgeting data
• Filing and archiving of hard copy and electronic data and records
• Other tasks and responsibilities as required
The 2022 annual remuneration package, including benefits, is between R 439 276 and R 516 794.
Senior Finance Officer Job Vacancy at the University of Cape Town ( UCT )
To apply, please e-mail the below documents in a single pdf file to Ms Hlubi Ntsizi at recruitment07@uct.ac.za
– UCT Application Form (download at http://forms.uct.ac.za/hr201.doc);
– A letter of motivation, clearly addressing your qualifications for the requirements listed; and
– Curriculum Vitae (CV).
Please ensure the title and reference number are indicated in the subject line. An application which does not comply with the above requirements will be regarded as incomplete and will not be considered. Only shortlisted candidates will be contacted and may be required to undergo competency assessments.
Telephone: 021 650 3831 Website: www.law.uct.ac.za
Reference number: E220467 Closing date: 18 January 2023
UCT is a designated employer and is committed to the pursuit of excellence, diversity, and redress in achieving its equity targets in accordance with the Employment Equity Plan of the University and its Employment Equity goals and targets. Preference will be given to candidates from the under-represented designated groups. Our Employment Equity Policy is available at www.uct.ac.za/downloads/uct.ac.za/about/policies/eepolicy.pdf
UCT reserves the right not to appoint.
Check Out : Free Downloadable Job Application / Cover Letter Sample