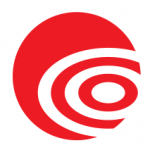 Website MS TCDC
MS Training Centre for Development Cooperation
Senior IT Officer Job Vacancy at MS TCDC
Background
MS TCDC training is structured around non-formal and formal education programmes with strong synergies between them. MS TCDC is currently expanding its programmes in response to the growing demand for transformative and value-driven leadership in Africa. The centre is making a holistic digital transformation that encompassed all areas of MS TCDC operations and program offerings, focused on improving the online experience for both our employees as well as our clients.
In order to support this expansion, the organization is looking for a vibrant, motivated professional to take the position of SENIOR IT OFFICER. The Senior IT Officer reports directly to the Executive Director. The selected candidate will be expected to provide at all times insure smooth running of MS TCDC's IT system and IT infrastructure in particular internet connectivity and database. This means that the IT Senior officer must proactively identify and find solutions, to any IT system and internet challenges at MS TCDC and immediately bring those challenges and solutions to the attention of the Operations Director for approval.
IT Learning Function of the Learning Centre
Keep up to date on the latest developments in using IT and new technology for learning.
Lead the process in the training department on how to integrate IT in training for blended learning – including training and instructions of training in using the technologies.
Function as a technical resource person in the development and implementation of online learning activities.
Together with the Operations Director will prepare an annual IT work plan and budgets.
IT Responsibilities
The IT Senior officer will take lead on all IT Maintenance, logistics and procurement and IT security-related issues at MS TCDC.
Make sure IT users are timely informed of any interferences or down periods of the centre's Internet or intranet connection.
Make sure IT-related licences are updated and paid in time.
Make sure to involve appropriate staff in the above responsibilities ensuring sustainability when off duty.
Coordinate IT troubleshooting and log tickets when the troubleshooting is completed with clear Root Cause Analysis (RCA).
Undertake monthly backup for important files and folders including monthly financial accountability.
Manage and conduct basic troubleshooting for the IT equipment of the Centre i.e. photocopy machines, computers, printers, scanners, etc.
Plan and make Terms of Reference (ToR) and contracts when engaging external IT service providers. Manage accurate inventory of IT tools, parts and supplies.
Conduct regular Planned Preventive Maintenance (PPM) for IT equipment and IT systems.
Senior IT Officer Job Vacancy at MS TCDC
Professional Qualities and Qualifications
Bachelor's degree in Information Technology, Computer Science, Information Systems, or any equivalent degree.
3 years of experience working in IT Technical support and/or operations.
Experience with IT projects and rolling out IT infrastructures across various technologies is a plus.
Excellent working knowledge of computer systems, security, network and systems administration, databases and data storage systems, and phone systems is a plus.
Understanding of programming, computer science and digital security.
Experienced with Microsoft server.
Experience with CRM Microsoft Dynamics and Navision is a plus.
A clear understanding of client/server technology and network architecture.
Good communication, including writing, speaking and active listening.
Strong problem-solving, critical thinking and decision-making skills.
Customer service and interpersonal skills.
Professional certificates would be an added advantage.
Terms and Conditions
The position of Senior IT Officer will be based at the MS TCDC training Centre in Usa River, Arusha under the following terms and conditions:
The position is offered under MS TCDC's employment terms with a fixed term contract of three (3) years with the possibility of extension depending on the future programmatic focus and needs of MS TCDC.
A basic salary under MS TCDC's scheme of service – according to experience and education when relevant
A vibrant work environment with highly committed and professional people.
Application Process
To apply, submit a motivation letter about why you are the most suitable candidate for the position, a resume and three (3) referees to jobs@mstcdc.or.tz by 19th September 2022 midnight East African Time with the subject,  Senior IT Officer.
We value all applications but we can only respond to short-listed candidates.
While all applicants will be assessed strictly on their individual merits, women are strongly encouraged to apply.
MS TCDC strives to be an employer of choice by respecting the rights of employees, by promoting intercultural diversity and giving specific preference to women!
Recommended: Read our Job Tips Here to enhance your Application
Explore More ICT Job Opportunities Here
View More Job Vacancies in Arusha Region Here