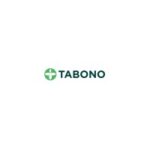 Website Tabono Consult
Tabono is a symbol for Unity of Purpose, Strength, Confidence and Hard work.
Client Brief:
Our Client is a well-established technological firm based in Tanzania, specialized in developing and implementing cutting edge innovative business solutions that help businesses make the most out of technology. The Client is looking to contract a Senior Developer Consultant (1) on a 12 months contract. The roles are based in Dar es Salaam. 
Senior Developer Consultant
Key Responsibilities
Supports and develops junior software engineers by providing advice, coaching, and educational opportunities
Be a persistent, creative problem -solver
Stay on the leading edge of development practices
Understand business needs and know how to create the tools to manage them
Confirms project requirements by reviewing program objective, input data, and output requirements with analyst, supervisor, and client.
Arranges project requirements in programming sequence by analyzing requirements; preparing a work flow chart and diagram using knowledge of computer capabilities, subject matter, programming language, and logic.
Encodes project requirements by converting work flow information into computer language.
Programs the computer by entering coded information.
Confirms program operation by conducting tests; modifying program sequence and/or codes.
Document and demonstrate solutions by developing documentation, flowcharts, layouts, diagrams, charts, code comments and clear code.
Prepare and install solutions by determining and designing system specifications, standards and programming.
Provide information by collecting, analyzing and summarizing development and service issues.
Accomplish engineering and organization mission by completing related results as needed.
Maintains historical records by documenting program development and revisions.
Maintains client confidence and protects operations by keeping information confidential.
Maintains professional and technical knowledge by attending educational workshops; reviewing professional publications; establishing personal networks; participating in professional societies.
Contributes to team effort by accomplishing related results as needed
QUALIFICATIONS AND EXPERIENCE
Analyzing information and problem solving
Software algorithm design
Software performance tuning
Software design
Software debugging
Software development fundamentals
Software documentation and software testing
Fluent in PHP, JAVA and MYSQL, SQL Server, JavaScript, CSS and HTML5
Knowledge of Linux OS administration, word press and Joomla is an added advantage
At least 1 year of programming experience for Junior Developer Consultant role
At least 3+ years of experience for Senior Developer Consultant role.
Senior Software Developer Job Vacancy at Tabono Consult
PERSONAL CHARACTERISTICS
Strong sense of personal integrity
Attention to detail
Ability to multi-task
Good interpersonal and communication skills
Team spirit and problem-solving abilities
Flexibility and adaptability
Passionate about great technologies, especially open source  Desire to learn.
How to Apply:
If you are up for the challenge, possess the necessary qualifications and experience, kindly apply through  www.tabono .co.tz .  
The deadline for application is 21st September  2022.
Only shortlisted candidates will be contacted.
Recommended: Read our Job Tips Here to enhance your Application