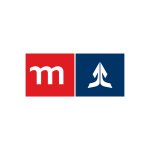 Website Momentum Metropolitan
Momentum Metropolitan Holdings Limited (Momentum Metropolitan) is a South African based financial services group listed on the Johannesburg Stock Exchange
Service Consultant Job Vacancy at Momentum Metropolitan
Role Purpose
Provide immediate support to brokers/ planners/ financial advisors via call and correspondence.
Requirements
Matric
Relevant industry qualification would be an advantage
3-5 years' experience in a customer service environment is essential
Excellent Networking Skills is essential
Good understanding of the intermediary/broker industry (specific to Health)
Good understanding of the medical scheme industry and regulations
Knowledge of Oracle platform and Momentum health products is essential
Experience in corporate relations, Broker relations and customer services is essential
Duties & Responsibilities
Front-line external consultation between groups, brokers, and Schemes.
Ensuring the companies are updated in terms of Medical Schemes Act, Scheme rules, and related legislation – Assisting online companies with data input and the Web usage
Upskilling of staff
Responsible for problem-solving at all levels
Written and verbal communication at both executive and member level
Management of relationships with brokers to ensure optimal service delivery to broker clients
Relationships with key clients is positive and productive
Relationships with brokers is positive and productive
Ensuring queries and problems are resolved accurately and timeously
Training needs of clients are identified and addressed
The year-end process runs smoothly and is facilitated to ensure that clients are
Fully aware of all changes and options available to them
To build relationships and to provide a consistent one-stop service to all stakeholders
Identify risks to the company and escalate accordingly
Engage in effective communication and delivery according to Service Level Agreements
Obtain and maintain a broad product knowledge in order to effectively and accurately respond to customer queries
Ensure Service Level Agreements are met and exceeded
Deal promptly with client requests in a competent, efficient, and professional manner
Handling high-level unresolved queries/disputes from brokers
Ensure that the appropriate recovery measures and plans are implemented to handle broker escalations.
Liaising with the departments that do not meet the standards of service as laid down in Scheme service level agreements.
Ensuring that the recommended corrective measure to the defaulting departments does take place.
Identify areas where training is required to improve service levels.
Identify process and system shortfalls in order to improve efficiencies.
Building and maintaining relationships with QA, & leaders of the various business units.
Ensuring that broker feedback on queries received via Social Media and the business is responded to within agreed SLA.
Service Consultant Job Vacancy at Momentum Metropolitan
Competencies
Business Acumen
Client/ Stakeholder Commitment
Drive for Results
Leads Change and Innovation
Collaboration
Impact and Influence
Self-Awareness and Insight
Diversity and Inclusiveness
Recommended: Read our Job Tips Here to enhance your Application