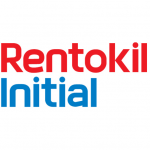 Website Rentokil Initial
Rentokil Initial provides services that protect people and enhance lives.
Service Supervisor : Hygiene & Pest Control Job Vacancy at Rentokil Initial – South Africa
Description
Rentokil Initial:
Rentokil Initial is a Global services company employing over 35,000 colleagues across 70 countries. The Company is at the cutting edge of technology and innovation as it strives to protect people and enhance lives, by controlling pests, improving hygiene and improving interior spaces with plants and scenting.
We are experts in the fields we operate in, investing in training, science, innovation and technology, and affording our employees Opportunities for Growth and Development
Listening and acting on feedback is part of our culture to support colleagues and our customers. Rentokil Initial regards equality and fairness as a fundamental right of all of its colleagues.
We live our values of Service, Relationships and Teamwork which were identified by our colleagues across the world.
Find out more on careers.rentokil-initial.com
Our family of businesses:
Rentokil Pest Control is the world's leading commercial pest control company who provide quality, diligent and friendly services to all our customers.
We operate in over 65 countries and we are ranked in the top 3 in 63 of those.
We are highly innovative and have leading technical and scientific expertise and our customers look to us for our knowledge and integrity.
Although we don't provide the most luxurious of services, this is certainly essential for all of our customers, and to make sure service happens.
Initial Hygiene is the world's leading hygiene services company who provide quality, diligent and friendly services to all our customers. We operate in over 40 countries and we are ranked in the top 3 in 38 of those. We produce high quality, tailored hygiene product ranges for washrooms – across all sectors and industries where our customers look to us for our knowledge and integrity
Ambius is the world leader in providing interior landscaping services for a range of customers from boutique hotels, to shopping centres. We use planting, scenting, flowers, artwork and exterior landscaping maintenance to improve the environment for the benefit of the customer and their employees. Ambius is a global brand across North America, Europe South Africa and Australia.
Requirements
A vacancy has arisen for a Service Supervisor within our Rustenburg branch in North West province. To lead, coordinate, and develop a highly motivated team of individuals and teams to ensure that they provide world class service to our customers, and overall optimization of branch service performance whilst complying with all internal and external policy and legislative regulations.Preference will be given to suitable applicants in line with the Company Normalization Policy.
Your day-to-day responsibilities will include:
Deliver on the Branch's / Company's business goals.
Supervise a team of service colleagues to achieve agreed individual and (branch) team target
Ensure that individuals and the team are competent and fully trained to the professional level required
Maintaining accurate and adequate records
Participate in the support of training of the companies personnel – (service, sales and admin), as well as the customer personnel on technical matters and material (products and service)
Conduct regular In-Field Coaching sessions and when required, Identify competency gaps and address these with remedial action.
Ensure all relevant company policies and procedures are understood and adhered to by the service team e.g. OH&S, Human Resources, Security Policy Compliance etc. – keep appropriate and accurate records
Complete regular Supervisory Quality Assurance checks on client's premises maintaining appropriate service quality; intervene with appropriate corrective actions
Conduct regular reviews with customer site management to assure maintenance of good client relationships.
Ensure that all customers are serviced on time by managing the service team to achieve & exceed their productivity targets. Analyse and use service reports (e.g. manpower planning & productivity), taking the necessary steps to maintain a world class standard of service at all times.
Ensure all customer complaints are resolved professionally including following up to ensure resolution and that the customers' satisfaction is achieved.
Customer Retention – actively participate in the business unit customer retention strategy, by personally conducting regular customer account reviews. In addition, ensuring that the service department and personnel respond to all service related customer enquiries in a prompt and appropriate manner, at all times.
Create and maintain an environment which meets local HS&E standards, regulations and requirements.
Ensure that only the correct and approved tools for the job are made available, issued, maintained and replaced as necessary for the entire service team
Ensure that only the correct and approved chemicals, from approved suppliers, are issued and used, in a safe and standard manner, in the rendering of quality service treatments on customer premises – in line with all Standard Operating Procedures and Safe Work Procedures.
Drive development of technicians to improve their qualifications. Manage and administer records accordingly.
Manage and maintain service data
Manage, including: stock, fleet, manpower, time, overtime and service costs in line with the business units agreed monthly / quarterly / annual forecast and targets.
Manage HR / IR matters
Do you have what it takes? If you want to be considered for this role you will need:
Full NCPC Certificate with fumigation / termite / woodborer qualification (Advantageous)
Familiarity with recognized standard Pest Control Auditing Bodies
Supervisory / people management experience
Service industry experience
Valid un-endorsed Code 08 /10 drivers licence.
Computer literate – Word, excel, power point, other
Excellent planning and organisational skills
Excellent numeracy skills
Service Supervisor : Hygiene & Pest Control Job Vacancy at Rentokil Initial – South Africa
Benefits
Are you interested? Here's what you can expect when you join us…
A number of benefits including:
Subsidised Medical Insurance, Risk and Retirement funding
Opportunity for Growth and Development
Company car
A uniform allowance
A cell phone + cell allowance
A tablet/laptop + 3G
Employment Equity
Rentokil Initial believes in diversity and thus offers all employees opportunities and avoids discrimination in compliance with the Employment Equity Act. Our selection process will therefore give preference to suitably qualified Employment Equity candidates in order to to achieve our Employment Equity numerical targets.
Do you love to provide a valued professional service throughout your community? Do you feel like you could do the job well? Apply for the role today!
How To Apply: