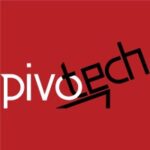 Website Pivotech Company Limited
PIVOTECH is an engineering services company.
SHEQ Coordinator Job Vacancy at Pivotech Company Limited
POSITION DETAILS
Job Title: SHEQ Coordinator
Company: Pivotech Company Limited
Department: SHEQ
Category: Operational
Vacancies: 1
Salary :Competitive package (negotiable)
Posted on 20/05/2023
Last date 23/05/2023
ABOUT US
PIVOTECH is an engineering services company, specializing in O&M services in Electrical, Mechanical, and ICT-related disciplines. PIVOTECH also executes Civil Works and Building contracts both for Governments & non-government institutions. The company has been in existence since 2007 and currently employs 260 permanent staff. The company is ISO compliant in ISO 9001:2015, ISO 14001:2007 and OHSAS
18001:2015 standards.
CORE JOB DESCRIPTION
SHEQ Coordinator coordinates and monitors the implementation of the Company's Health-Safety, Environment and Quality policy. The position ensure that the Company and its external service providers comply with the requirements of legislation by monitoring the company and external service providers SHEQ compliance, attend and report at SHEQ meetings and ensure statutory and regulatory compliance by conducting site audits.
KEY TASKS
 Provision of SHEQ trainings to all PIVOTECH employees & external service providers
 Provision of PPEs to all employees working on sites and ensure Records are well retained
 Conducts SHEQ audits and inspection in all sites
 Investigate, prepare and share incidents reports to the SHEQ Manager
 Participate in all SHEQ Campaigns
 Participate in all SHEQ Audits
 Conduct General SHEQ induction to all PIVOTECH employees
 Recognize the best SHEQ compliance team
 Organize and conduct health, safety and environmental committee meeting
 Conducting SHEQ and Security drills
 Organize and participate in OSHA compliance audit for all client's projects
 Coach and mentor SHEQ subordinates in providing a Health, Safety, Environment, Quality support and service to Business Units.
 Ensure Deployment and Inspection of Office and Client fire extinguishers
 Returns visibility on Tires, Scrap metals, Cables
 Follow up on Observations reporting especially in Google form
 Ensure use of Stop Card App
 Comply to Golden rules, Communicate to site teams.
 Ensure utilities records are kept for each project/office
EDUCATION
A minimum of Bachelor degree preferably in Environmental Engineering or
Environmental Science & Management.
SHEQ Coordinator Job Vacancy at Pivotech Company Limited

EXPERIENCE
At least Five (5) years of related experience, A candidate with experience in managing ISO standards in quality, environmental and health & safety will be an added advantage.
SKILLS & ABILITIES
 Excellent analytical skills
 Excellent communication skills
 Have good persuasion skills
 Fluency in English
 Excellent report writing skills
 Planning and organizational skills
How to Apply:
1. Subject of your e mail must read "Application for SHEQ Coordinator";
2. Attach your CV and copies of your certificates to recruitment@pivotechgroup.co.tz
Deadline: Tuesday, 23rd May 2023 at 11:59pm. All applications received after the deadline will not be considered. If you do not hear from us after 14 days since you sent your application means your application was not successful.
Recommended: Read our Job Tips Here to enhance your Application