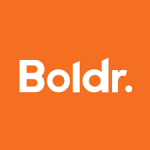 Website Boldr
Founded in 2017, Boldr is defined by the 700+ team members, the 70+ clients we have worked with, and the values and impact we strive for alongside both.
Shift Lead 

Job Vacancy at Boldr
Description
WHAT IS YOUR ROLE
As the Shift Lead, you are responsible for the day-to-day management of your team. You will serve as a point of escalation for issues outside the authority of a team member, as well as coordinate with clients from time to time. You will also be working with the Client Experience Manager and the People Experience Team to identify growth and development opportunities for the team members.
WHAT YOU WILL DO
People Development
Perform QA and deliver reports to identify team member effectiveness based on identified key performance metrics
Improve training effectiveness by developing new approaches and techniques
Identify growth and development opportunities for team members to enable career progression and self-development
Monitor and assess team members' performance, and provide timely feedback through regular coaching through the Employee Discussion Log and Biannual Performance Appraisals
Help in culture building particularly in embracing our Core Values and exemplifying what a Boldr leader should be
Team Management
Monitor attendance and people concerns of all team members, coordinating closely with the PX Team for disciplinary cases
Ensure that team members are properly trained and working consistently to meet client needs
Ensure that the team meets company and client-specific KPI targets through
Internal Coordination
Work with the PX Team to make recommendations for their team members' career path, and assist in making a comprehensive training plan for them
Relay consistent issues to Client Experience Manager in a timely and efficient manner
External Communications
Collaborate with the Client in implementing and creating processes for NBC News Group Customer Care
Be familiar with the client's key contacts, unique requirements, and operating processes
Understand, investigate, and solve any complex client requests or complaints; particularly when multiple departments or teams are involved
Identify opportunities for continuous improvement and additional client value, discussing directly with the Client Experience Manager
Work closely with the Client to understand each product and the layered reasons behind what issues exist and why
Keep the Client informed of the customer sentiment and trends around new and/or common issues
Provide daily/weekly/monthly report to the Client on customer issues and team member performance
Participate in the Weekly Leads Meeting with the Client to create best practices in communicating with customers
Shift Lead Job Vacancy at Boldr – South Africa
Requirements
YOU HAVE…
Bachelor's/College degree in a relevant discipline you're passionate about!
Two to three years of supervisory experience in a related field
At least 2 years of BPO (Customer Service) experience (phone, email, and chat)
Experience in implementing a new campaign
Intermediate knowledge of cloud-based applications (Google Drive, Google Sheets, Google Docs) and MS Office applications
Excellent verbal and written communication skills
An ability to understand and communicate complex ideas to customers
Aptitude to quickly learn and navigate new technology, systems, and applications
Ability to accept feedback gracefully and with an open mind
Customer orientation and ability to adapt/respond to customers with diverse backgrounds
GOOD TO HAVE:
Experience in working at a news organization and using Zendesk as a customer support tool