Full Time
Applications have closed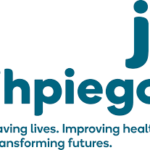 Website Jhpiego
Jhpiego is a nonprofit organization for international health affiliated with Johns Hopkins University.
Social and Behavior Change (SBC) Advisor Job Vacancy at Jhpiego
Overview
The Social and Behavior Change (SBC) Advisor provides overall SBC direction and mentorship to the project team and partners. The SBC Advisor supports social mapping using local intelligence to identify areas of unmet need for VMMC, estimate community-level VMMC coverage and adapt locally driven strategies to refine interventions for specific sub-populations and settings frequented by men. The SBC Advisor facilitates innovations using human-centered design principles and community assets to integrate effective age- and population-specific interventions. The SBC Advisor is the project's point of contact with the Health Promotion Section (HPS) under MOH and Breakthrough ACTION, a USAID-funded SBC project supporting all USAID implementing partners in Tanzania and represents the project in the national SBC Technical Advisory Committee.
This Position will be closed on 1st September, 2023
Responsibilities

Develop a collaborative community engagement and partnership agenda to increase VMMC uptake among adolescent boys and men ages 15-29 years.
M entor Cluster Project Officers to adapt strategies to respond to population characteristics and address the needs of different client segments and context-specific barriers.
Guide coordination involving volunteer community advocates, health care providers and local leaders and influencers to achieve community synergies.
Capacitate the project team to adapt high impact practices for VMMC to reach men ages 15 years and older and best practices to attract adult men.
Guide development of training digital content to facilitate on-the-job training of agents of change working closely with Cluster Project Officers.
Contribute to content for different media platforms, job aids for the different agents of change, and tools to monitor and evaluate demand creation.
Support co-creation, piloting and scaling up of innovative strategies combining local intelligence and HCD principles to adapt and respond to local needs.
Contribute to reports, presentations, abstracts, articles, stories, and publications through anecdotes from human centered design (HCD) activities.
Represent the project in key meetings to share SBC lessons, implications, and recommendations to influence best practice and advocate changes.
Perform other duties assigned from time-to-time by your supervisor.
Required Qualifications

Degree or equivalent experience in a field relevant to community engagement and demand creation including communication, marketing, community development and health promotion.
At least 7 years' experience implementing SBC, health promotion or demand creation interventions, particularly in combination HIV prevention. Experience with VMMC desirable.
5 years' experience managing SBC work in donor funded health programs.
Experience leading large community-based demand creation teams (25+ persons) using targeted interpersonal communication and other person-centered approaches.
Field oriented and comfortable working with Community Health Workers, CSOs and local leaders and influencers, inspiring teamwork and using data-driven decision-making.
Experience working with USAID, MOH, PORALG, INGOs and CSOs desirable.
Strong change management, results oriented and decision-making skills.
Demonstrated experience facilitating training and building capacity of individuals and organizations.
Excellent written and oral communication and presentation skills in Kiswahili and English.
Demonstrated self-management (e.g. motivation, dealing with pressure, adaptability, diplomacy).
Competency using MS Office (email, Word, Excel, PowerPoint).
Ability and willingness to travel up to 25% time.
Social and Behavior Change (SBC) Advisor Job Vacancy at Jhpiego
Skills And Specifications

Ability to establish and maintain effective working relationships with internal and external customers those contacted during work.
Planning and negotiation skills required
Good level of computer literacy, conversant with all Microsoft products
Jhpiego offers competitive salaries and a comprehensive employee benefits package.
Please apply at www.jobs-jhpiego.icims.com
Applicants must submit a single document for upload to include: cover letter, resume, references, and salary history.
For further information about Jhpiego, visit our website at www.jhpiego.org
Note: The successful candidate selected for this position will be subject to a pre-employment background investigation.
Jhpiego is an Affirmative Action/Equal Opportunity Employer