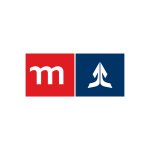 Website Momentum Metropolitan
Momentum Metropolitan Holdings Limited (Momentum Metropolitan) is a South African based financial services group listed on the Johannesburg Stock Exchange

Software Developer Intern Job Vacancy at Momentum Metropolitan
Role Purpose
You will be responsible for contributing to software development and collaborate with other team members in creating secure and reliable software solutions.
Requirements
Matric/Grade 12
Relevant IT Qualification or equivalent
Graduates
Duties & Responsibilities
Keeping a journal so you can reflect and/or post online (others learn from it)
Spend time inside an actual team
Daily stand ups to check in
Bi-Weekly check-ins
Have to do at least two different stacks during the year, from the ground up- (Options Mobile development with Flutter, Backend/API development with Java, Web application development with Angular and lastly Security.
Pair up with a developer to make bug fixes/changes
Projects to tackle problem statements from the team/PO where situated
Software Developer Intern Job Vacancy at Momentum Metropolitan
Competencies
Competencies
Examining Information
Articulating information
Making Decisions
Providing Insights
Interacting with People
Team Working
Skills
Communication skills
Problem-solving skills
Analytical skills
Presentation skills
Prioritisation skills
Planning and organising skills
Interpersonal skills
Deadline : November 20 , 2022.