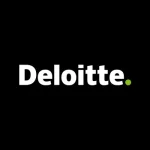 Website Deloitte
Deloitte is the largest professional services network by revenue and number of professionals in the world and is considered one of the Big Four accounting firms.
Sourcing and Procurement Specialist Job Vacancy at Deloitte
About The Division
Innovation, transformation and leadership occur in many ways. At Deloitte, our ability to help solve clients' most complex issues is distinct. We deliver strategy and implementation, from a business and technology view, to help lead in the markets where our clients compete.
Click here to read more about Deloitte Consulting.
Job Description
Facilitate discussions with the client to elaborate on the areas of proposed improvements
Define the problem concisely and hypothesize the proposed solution
Perform quantitative and qualitative analysis to drive the proposed solution
Quantitative research methodologies include data mining, creating financial models, and Scenario Modelling
Qualitative research methodologies include performing market research and collecting business intelligence
Consolidate the findings from the analysis and present solutions to the client
Develop and present a plan to implement the recommended changes
Support the business development activities of the firm, such as pursuit development, proposals and development of thought leadership
Qualifications
Minimum Basic Qualifications & Experience
Bachelor's degree
Well-developed core consulting skills of research, analysis, presentation, and attention to detail
Aptitude to grasp new concepts and effectively produce results
Exceptional problem-solving skills – an analytical, innovative, and creative mindset
Exceptional written and verbal communication skills
Ability to be self-directed and be an independent contributor to the team
Preferred Qualifications & Experience
Industrial Engineering or Supply Chain Management,
MBA or MBL would be preferred
2+ years Sourcing & Procurement experience
2+ years of consulting experience
Advanced working knowledge of the Microsoft Suite, specifically Excel and PowerPoint
Well-developed industry expertise in a domain of alignment would be advantageous (Mining, Oil & Gas, Financial services, Consumer business, Telecoms, Healthcare, Business Process Outsourcing, etc.)
Ability to lead teams with a sound work ethic, intellectual curiosity, and exceptional client service
Additional Information
Key Competencies required:
Technical Competencies
Sound technical knowledge in specific area and/or industry
Basic consulting skills
Experience in drafting of professional presentations and reports
Basic financial knowledge and understanding
Proficient in MS Office suite
Business acumen
Sourcing and Procurement Specialist Job Vacancy at Deloitte
Behavioural Competencies
Good communication skills, both written and verbal
Interpersonal and relationship building skills
Desire to develop self
Client delivery focus
Adaptable
Focus on quality
Problem solving ability
Leadership / Behavioural Capabilities
Living our Purpose – Identifies and embraces our purpose and values and puts these into practice in their professional life
Influence – Builds relationships and communicates effectively in order to positively influence peers and other stakeholders
Performance drive – Seeks opportunities to challenge self; teams with others across businesses and borders to deliver and takes accountability for own and team results
Strategic direction – Understands objectives for clients and Deloitte, aligns own work to objectives and sets personal priorities
Talent development – Develops self by actively seeking opportunities for growth, shares knowledge and experiences with others, and acts as a strong brand ambassador
Cross-Consulting Capabilities
Delivery Excellence – Ability to produce a high quality work product and collaborate with others to deliver a superior client experience
Knows the Business and Sector – Ability to understand the client's business, follow sector trends and learn leading practices
Analytical Thinking & Problem Solving – Ability to diagnose a problem, conduct analysis, and develop solutions for client problems
Financial Acumen – Ability to gather and interpret financial information to help strengthen proposed recommendations
Executive Presence – Ability to articulate thoughts and ideas in a clear and composed manner to instill confidence in team and clients
Logical Structuring – Ability to present a cogent idea or case using clear and concise messaging, and support using appropriate data and tools
Global Mindset – Ability to effectively interact with colleagues and clients of varying backgrounds to effectively serve clients
Business-Technology Acumen – Ability to recognize technology as a business enabler
Accesses the Organization- Ability to develop and share reusable assets that can be readily applied to new projects