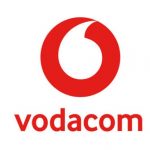 Website Vodacom South Africa
Vodacom Group Limited is a South-Western African mobile communications company, providing voice, messaging, data and converged services to over 55 million customers.
Specialist: Customer Escalations Support Job Vacancy at Vodacom South Africa
Role purpose:
Infinity Services Partner Company is a Managed Services Business, wholly owned by and a fully-fledged subsidiary of Vodacom. Infinity Services Partner Company is looking for a Specialist: Customer Escalations Support. Responsible for owning and ensuring the resolution of all customer escalations sent to the Infinity Customer care team within the stipulated timeframes and SLAs. Most importantly conduct root cause analysis and manage trends and work with improvement teams to implement customer process improvement throughout the business. To be accountable for end-to-end resolution of customer escalations by working with internal and external business partners.
Your responsibilities will include:
Manage end-to-end escalations ensuring first-time resolution and fixing all customer escalations and maintaining optimal resolution turnaround times.
Analyze Customer escalations trends and identify process or system improvements.
Provide root cause analysis for escalations and identify and implement improvements.
Interpret and analyze management information and statistical reports related to escalations and propose action plans.
Provide high-quality support and service to external and internal clients.
Ensure prompt facilitation/feedback from the relevant resolution channel within the agreed SLAs.
Maintain relationships internal and external and with relevant role players by dependencies.
Provide feedback and recommendations to management/role players of identified trends.
Continuous follow-up must be implemented to ensure that the relationship is maintained.
Identify possible improvements to be facilitated by the outcomes of the queries.
Execute and meet the outputs by Strategic Targets.
Ensure the principles of Connect, Own, and Solve are taken into account when dealing with the query.
Specialist: Customer Escalations Support Job Vacancy at Vodacom South Africa
Ideally you should possess the following:
Grade 12/Matric is essential.
Relevant courses/certificates will be an advantage.
3+ years of relevant working experience in Customer Care and/or Retail environments is essential.
3+ years of experience in dealing with escalated queries.
Excellent Communication Skills (verbal and written).
Conflict management and resolution.
Excellent Telephone  Etiquette or face-to-face customer interaction.
Analytical.
Decision Making.
Delegating.
Interpersonal.
Liaison.
Negotiation.
Problem Solving.
Stress Handling Techniques.
Time Management.
Closing date for Applications: 14 November 2022.
View: The 12 Essential Abilities needed for any Job success
How to Apply:
Get Jobs in South Africa Updates Via WhatsApp Here