Full Time
Applications have closed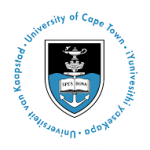 Website University of Cape Town ( UCT )
The University of Cape Town is a public research university in Cape Town, South Africa.
Statistician Job Vacancy at the University of Cape Town ( UCT )
STATISTICIAN
(2-year Full time contract)
Division of Psychopharmacology & Biological
Psychiatry
DEPARTMENT OF PSYCHIATRY AND MENTAL HEALTH
FACULTY OF HEALTH SCIENCES
The Department of Psychiatry & Mental Health at the University of Cape Town seeks to recruit an individual with expertise in biostatistics / statistics / epidemiology or a related field to be part of an international research team focused on promoting the mental health of university students.
The successful candidate will be expected to: Analyse statistical data using SAS, contribute to publications, provide assistance in the areas of research and postgraduate training, provide supervision to postgraduate students and fellows in the BBU, and work in the area of psychiatric statistics.
Requirements for the post: Experience in using SAS. A Master's degree in Biostatistics / statistics / epidemiology or a related field. Evidence of ability to work independently at a high level, as evidence by publications or other academic outputs.
The successful candidate would be expected to start in February 2023 or as soon as possible thereafter.
The respective annual remuneration package, including benefits, depend on qualification and experience, and will be in line with UCT rates.
To apply, please e-mail the completed UCT Application form (HR201) and all other relevant documentation as indicated on the form, clearly indicating Statistician, followed by the reference number in the subject line to dan.stein@uct.ac.za
The application form can be downloaded at http://web.uct.ac.za/depts/sapweb/forms/hr201.doc
An application which does not comply with the above requirements will be regarded as incomplete.
Address: Department of Psychiatry and Mental Health, University of Cape Town, Private Bag X3, Rondebosch, 7700
Telephone: +27 21 406 6566
Website: www.psychiatry.uct.ac.za
Reference number: E22997
Closing date: 10 January 2023
"UCT is a designated employer and is committed to the pursuit of excellence, diversity, and redress in achieving its equity targets in accordance with the Employment Equity Plan of the University and its Employment Equity goals and targets. Preference will be given to candidates from the under-represented designated groups. Our Employment Equity Policy is available at www.uct.ac.za/downloads/uct.ac.za/about/policies/eepolicy.pdf. "
UCT reserves the right not to appoint.
Check Out : Free Downloadable Job Application / Cover Letter Sample