Full Time
Applications have closed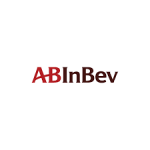 Website AB InBev / TBL PLC
TBL Plc is a subsidiary of ABInBev. ABInBev is the largest brewer in the world.
Storekeeper Job Vacancy at AB InBev / TBL PLC
Dreaming big is in our DNA. It's who we are as a company. It's our culture. It's our heritage. And more than ever, it's our future. A future where we're always looking forward. Always serving up new ways to meet life's moments. A future where we keep dreaming bigger. We look for people with passion, talent, and curiosity, and provide them with the teammates, resources and opportunities to unleash their full potential. The power we create together – when we combine your strengths with ours – is unstoppable. Are you ready to join a team that dreams as big as you do?
All governance processes and documentation are followed and completed to ensure that all physical movement of inventory is correctly reflected in Syspro, this includes but are not limited to raw Fuel, Vehicle Spares, Lubricants.
Adherence to health, safety and environmental and other company standards and policies
To ensure that company and legal driving and vehicle regulations are adhered to.
To track and ensure compliance to driver working hours per regulatory guidelines.
To ensure all routes planned comply with geofence and route road deviating protocols.
Compliance to all legislation and liquor norms and standards
Adherence to and maintenance of site housekeeping standards
Wearing the correct PPE always as designated by site and area.
Full implementation and adherence to DPO and VPO protocols
Inventory Reporting
Adhere to all physical pre-stock stake processes
Print and action pre-stock take reports
Ensure all known adjustments are done prior to stock count
Ensure that the GIT account is clean prior start of any stock count and
or any valid entries are signed off by relevant departmental managers
Participate in daily/weekly/monthly stock counts of all raw materials,
finished goods, empties and pallets on rotational basis
Print stock variance report daily and investigate all variances
Compile daily/weekly/monthly stock take pack and have this signed
off by all relevant parties and filed for safekeeping
Track and report daily all inventory in the Z warehouse
Receive and Check Goods
Delivered goods and delivery notes are checked to comply with the order on the stores system.
Incorrect or poor-quality goods are identified and returned to the supplier as per procedure
Received goods are stored in the correct demarcated area prior to binning.
Hazardous materials are handled and stored according to relevant work instructions
Heavy and/or bulky goods are delivered directly to the customer as per standard work instructions
Discrepancies of goods received are highlighted with purchaser and actioned according to procedure
Received stock is binned as per the GRN advice
Administer Goods Receiving
GRN's are completed and delivery notes attached for all received goods according to procedure.
GRN's are captured on the stores system as per procedure
Customers are kept informed of goods received status as per procedure
Issue Goods
Works order reservation lists are generated to standard
Works order reservation and GL account number verified to ensure accuracy of cost allocation on the system
Goods issued according to customer requirements and/or stock reservation on the stores system ,
Control Inventory
Perpetual inventory of stock items occurs as per stock control sheet
Actual stock amount is checked against the amount reflected on the system and discrepancies reported
Stock rotation occurs according to work instructions
Obsolete and/or redundant stock is identified as per work instructions
Fuel reconciliations
Capture fuel usages
Raise purchase orders
Ensure all invoice queries are resolved
Report on missing documents and errors found
Storekeeper Job Vacancy at AB InBev / TBL PLC
Competency Requirements
Advanced Certificate of Secondary Education (ACSE)
3 Year relevant diploma/degree in Supply Chain/Logistics
Minimum of 2 to 3 years' experience in stock control environment
Excellent knowledge of stock control processes and problem solving
Good level of computer literacy (MS Office, Syspro, Teams, etc.)
Syspro proficient
Fluent in English and Swahili
Numerical capabilities especially around reconciliations
Good verbal and written communication skills with good interpersonal skills
Detail oriented
Team player
Additional information:
ABInBev is an equal opportunity employer and all appointments will be made in line with  ABInBev employment equity plan and talent requirements.
The advert has minimum  requirements listed. Management reserves the right to use additional/ relevant information as  criteria for short-listing.