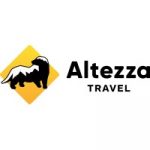 Website Altezza Travel
Altezza Travel is a local leader in exciting adventure trips.
Storekeeper Job Vacancy at Altezza Travel
Altezza Travel wishes to invite competent, qualified, experienced, and dedicated Tanzanians to fill in the job vacancies positions currently available in the company as follows;
Position: Storekeeper
Responsibilities 
Maintain receipts, records, and withdrawals of the stockroom Receive,
unload, and shelve supplies Inspect the returned mountain gears for damage or discrepancies;
Report those to your Supervisor for reimbursements and record-keeping.
Ensure adequate record keeping and manage all documentation to confirm proper stock levels and maintain inventory control.
Coordinate the movement of mountain equipment, and necessary minor repairs Cleaning of mountain equipment as directed by your supervisor.
And any other duties as assigned by your supervisor.
Qualifications
Storekeepers must have the following knowledge and abilities:
Must have a good level of general education preferably in Accounting or Bookkeeping
Must be able to understand, speak, read and write the English language.
Must be organized and punctual.
Keen attention to detail and ability to effectively manage time Knowledge of proper bookkeeping and inventory management
Storekeeper Job Vacancy at Altezza Travel