Full Time
Applications have closed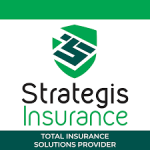 Website Strategis Insurance Tanzania
We specialize in offering affordable, appropriate health & general insurance plans for the Tanzanian industry
Systems and Network Administrator Job Vacancy at Strategis Insurance Tanzania
Position: Systems and Network Administrator
Employment Level: L3
Expected appointment date: Immediate
Location: HEAD OFFICE
Overall purpose of the job:
To securely manage systems and network infrastructure, support users in addition to supporting the business and the wide range of secured integrations.
Description of Core Duties and Responsibilities:
Monitor network performance (availability, utilization, throughput, goodput, and latency) and test for weaknesses.
Support and administer third-party applications.
Explore and solve various problems logically and consistently.
Provide technical support for end-users in a timely fashion where required. • Assist in the provision of training to users where required
Conduct scheduled system checks and perform maintenance in accordance with the scheduled support windows
Learn and adhere to applicable data privacy practices and follow SOC 2/ITSM policies & procedures
Enter, manage, and update IT support tickets within ServiceDesk.
Record the problem symptoms, provide and document resolution for hardware and software helpdesk requests and support root cause analysis.
Ownership to track status of all tickets, including those elevated to higher level support, through resolution with follow-up with end-user.
Take initiative to become further educated in relevant systems administration, information technology, and emerging technologies in particular cloud technology.
Monitor and maintain Windows and Linux Server operating systems and additional server components including and not limited to Microsoft 365, Active Directory, Oracle and SQL Servers
Maintain versioning and utilize/adhere to change management controls/tools • Develop tools and processes to automate tasks as needed
Perform patching to major subsystems and services, roles, and filesystem components and perform OS and patch testing on all changes prior to deployment
HyperViser administration management and support.
View also: Product Life Cycle Configuration Specialist Job Vacancies at NMB Bank PLC – 2 Posts
Systems and Network Administrator Job Vacancy at Strategis Insurance Tanzania
Qualifications:
Bachelor's degree in Computer Science/Information Technology.
Professional qualification or certifications in any of these – CND I or II, ITIL, CEH, CISSP, CCNA, Microsoft Server Certification would be an added advantage.
Knowledge of Cloud Technologies – AWS, Microsoft Azure, Google and any other is an added advantage.
Work Experience:
Minimum 4 years' experience in the field of IT Infrastructure Support and Administration.
Key attributes:
Strong Microsoft Windows Server administration skills.
Thorough knowledge and practical experience in key networking and systems concepts (e.g. DHCP, DNS, Active Directory, Group Policy).
Virtualisation experience (Hyper-V or VMWare).
Ability to work on different types of firewalls.
Skills in supporting Layer 2 and 3 switches, Routers and Wifi devices.
The ability to resolve problems and find creative solutions.
The ability to learn quickly.
Excellent verbal and written communication skills.
The ability to work under pressure.
Accuracy and attention to detail.
Ability to identify risks to the system ahead of time.
The ability to teach support personnel.
Excellent at Team Work.
Ability to work under minimum supervision.
High integrity.
View also: Application Support Officer Job Vacancy at Tanzania Commercial Bank
Systems and Network Administrator Job Vacancy at Strategis Insurance Tanzania
Mode of Application:
All applications should have names of three official referees with their contact details. Applications accompanied by professionally prepared CVs, copies of all supporting documents along with a recent passport size photograph should be submitted not later than 14 March 2023 to the following address.
Head of Human Resource and Administration
Strategis Insurance Tanzania Limited
P. O. Box 7893
Dar es Salaam
Tanzania
E-mail: hr@strategis.co.tz
Or delivered to:
Strategis Insurance Tanzania Limited
1st Floor, Masaki Ikon Building
Plot no. 1520, Bains Avenue
Masaki, Msasani Peninsular
Note: Only shortlisted candidates will be contacted.
View: Free Downloadable Job Application / Cover Letter Sample