Full Time
Applications have closed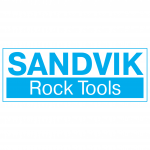 Website Sandvik
Sandvik is a global high-tech engineering group
Job Overview
Tax Accountant Job Vacancy at Sandvik
Sandvick
Job Description
Location
Tanzania, Mwanza, Tanzania
Job Profile
Participates in the development and implementation of Tax policies and procedures.
Support in the completion of corporate and other tax-related compliance obligations for operations in Tanzania.
Support in ensuring the accuracy of data and supporting tax positions for compliance returns and identifying positions and/or transactions requiring further review, including resolving such items for the purposes of correct and complete compliance.
Keep up-to-date with Tanzania's tax legislation, to be part of the centre of expertise internally for matters relating to these taxes and able to undertake tax-technical research to respond to day-to -ay questions from the business in relation to tax matters.
Assist in the provision of training and knowledge sharing to increase tax awareness and improve record-keeping across the business.
Assist with contract reviews from a tax perspective.
Ensure adherence to the Sandvik policies specific to tax compliance and review of local tax policies specific to compliance on a regular basis and ensure these are updated when required.
Assist with local Transfer Pricing compliance and documents in accordance with relevant country law.
Assist with the handling of tax audits, data gathering, data analysis and preparing draft replies to tax authorities.
Tax Accountant Job Vacancy at Sandvik
Your Profile
University Qualification/s in Business, Accounting, Finance, or Law.
ACCA/CPA Qualified.
Minimum 5 years' relevant work experience as a Tax Accountant or a similar role.
Knowledge of relevant Tax and Compliance laws.
Good understanding of MS Office and accounting software.
Strong attention to detail with excellent analytical skills.