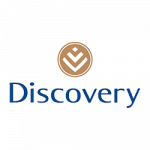 Website Discovery - South Africa
Discovery Ltd is the licensed controlling company of the designated Discovery Insurance Group.

Team Leader Admin & Support  Job Vacancy at Discovery – South Africa
Key Purpose of the role
The position is responsible for managing a smaller team, responsible to load and process all Umbrella new business applications, scheme installations, invest contributions and set up participating employer renewals, within the Retirement Funds business unit. This is a core administration team leader function, and the incumbent would be required to holistically manage, control and understand a portfolio of different Retirement Fund disciplines, for example monthly contributions, claims, investment option, individual transfer in, section 14, section 28 Liquidation, deregistration processes. The incumbent must ensure that the processes and procedures are implemented, maintained and improved, in order to ensure that the team managed are able to conduct the operational activity within regulatory frameworks, accurately, effectively and efficiently. Align processes with the company strategy. The incumbent must ensure that the team has the knowledge, skills, tools and competencies required to perform the required job within service level agreements. Create an environment that support individual performance and a culture of continuous improvement. The incumbent must have an appetite to be part of a growing new business unit, able to adapt to change easily and drive change management within the team, challenge the status quo, motivate and inspire the team. The incumbent will continually review existing processes and procedures in order to ensure the delivery of committed services to the Umbrella Funds.
Areas of responsibility may include but not limited to
Manage adherence to Service Level Agreement. Implement processes and procedures and ensure all services in respect of the operations of Umbrella Funds are conducted timeously and efficiently.
Dealing with the full Human Resources function for staff managed. Ensure others are trained on the processes and systems. Provides staff with clear direction. Sets appropriate standards of behaviour and outputs.  Delegates work appropriately and fairly. Motivates and empowers others.
Ensure that new client installations, installations changes and scheme renewals are accurate, compliant and abreast with regulatory frameworks such as, Pension Funds Act, Tax Act, Rules of the Discovery Life Umbrella Pension and Provident Funds, Participating employer special rules. Ensures delivery of key operational attributes such as data completeness and data quality.
Responsible to maintain and update Standard Operating Procedures (SOP's) in line with business process developments and system enhancements. Assist with audits and appropriate responses to audit queries.
Ensure regular, comprehensive and appropriate management reports are generated for submission to line manager and the broader business.
Ensure productivity levels are optimised.
Dealing with escalated calls or queries from internal stakeholders, communicate effectively with clients to resolve queries and escalations, ensure client expectations are met.
Develop and maintain excellent business relations with internal and external brokers.
Managing projects.
The incumbent is the Subject Matter Expert in Retirement Fund areas under management. Produces new ideas, approaches or insights. Produces range of solutions to problems and do root cause analysis. Effective decision-making by "out of the box" thinking and weighing up risks involved.
Team Leader Admin & Support Job Vacancy at Discovery – South Africa
Personal Attributes and Skills
The successful candidate must demonstrate the following competencies:
Communication Skills: able to communicate clearly both verbally and in writing.
Reporting Skills: ability to consolidate information and compile reports reflecting the necessary relevant information
 Ability to communicate logically and objectively is essential components of this role.
Attention to detail
Very organised
Conflict Management
Expresses opinions, information and key points of an argument clearly.
Probes for further information or greater understanding of a problem.
Relates well to people at all levels.
Education and Experience
NQF level 5 equivalent qualification – Essential.
3 – 5 years operational team management experience – Essential
3 –  5 years retirement funds experience with a specific focus on Indexing, Benefit Payments for Retirements, Withdrawals, Death, Divorce and Disability Claims – Essential
NQF level 6 or B Com degree or similar is advantageous
Relevant Industry Qualifications – Wealth Management, Introduction to Retirement Funds – Advantageous
MS Office – Advanced Excel skills, Accounting, Investments, People management, operational processes and process mapping. Retirement Fund and Umbrella Fund operations.
Full compliance and legislative universe relating to employee benefits, FAIS and Umbrella Funds.
EMPLOYMENT EQUITY
The Company's approved Employment Equity Plan and Targets will be considered as part of the recruitment process. As an Equal Opportunities employer, we actively encourage and welcome people with various disabilities to apply.
–
How to Apply: