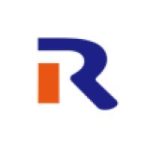 Website Raytill Tanzania Limited
A customer service firm dealing with call center services
Team Leader Job Vacancy at Raytill Tanzania Limited
RAYTILL TANZANIA LIMITED
EMPLOYMENT OPPORTUNITY
Employer: Raytill Tanzania Limited
Victoria Noble Center, 6th Floor, Dar es Salaam, Tanzania
Industry: Fin-tech
POSITION: SENIOR TEAM LEADER
Job responsibilities
• On-site management – to ensure that team leaders and employees complete all work in accordance with the requirements of the company, the team and the senior Manager, and to comply with the discipline.
• Identify problems – to identify problems with employees and systems in a timely manner, and to be able to stand at the level of the company, the senior manage to consider the problem and report the problem.
• Problem solving and follow the instructions of senior managers and the company to deal with problems, and able to find immediate solution to solve problems in the work.
• The ability to cultivate talent – the ability to identify and train employees who are worth cultivating in the process of supervising and managing employees.
Team Leader Job Vacancy at Raytill Tanzania Limited
Job Requirement
• A degree in Human Resources Management, Business Administration or Related Field.
• 5 years of experience as Team Leader or related.
• 30-40 Age person is preferred with excellent team management.
• Computer Technical Knowledge – Ability to work independently on documents, forms, and other basic computer applications
• Good communication skills – the ability to communicate well with team leader and employees, and to defuse conflicts as they arise;
Mode of Application
If you are interested and qualified for the above roles, kindly send only your CV (pdf) to
said.ramadhani@tz.dexintec.com indicate the Senior Team Leader as your application email subject.
Deadline: 24th November, 2023.
Only shortlisted candidates will be contacted.
Read Also: The 5 Do's and 5 Don'ts in Preparing a Perfect Job Application Letter