Full Time
Applications have closed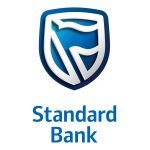 Website Standard Bank
Standard Bank Group Limited is a major South African bank and financial services group.
Business Segment: Consumer & High Net Worth Clients
Location: ZA, North West, Mmabatho, Shop 65 Mega City
Job Description
To manage and develop a team and all other available resources (people, process and systems) within the branch to entrench a strong client-focused culture that will enable high-quality service to all customers. Builds and develops resources and environments to enable the team to achieve its desired vision.
Qualifications
Minimum Qualifications
Secondary/High school/A levels/Matric
Degree in Business Commerce FAIS Aligned
RE5
Experience
Sales and Service
3-4 years Previous experience in the front line.
Knowledge of retail and business products required for understanding the context of stated client demands.
Knowledge of the procedures and the interdependencies of the various functions performed in Branch.
Team Leader, Universal Banking Job Vacancy at Standard Bank
Additional Information
Behavioural Competencies:
Generating Ideas
Exploring Possibilities
Providing Insights
Adopting Practical Approaches
Convincing People
Technical Competencies
Following Procedures, Banking Process & Procedures
Client Acceptance & Review
Application & Submission Verification (Consumer Banking)
Customer Understanding ( Consumer Banking)
Product Knowledge (Consumer Banking)
Please note: All our recruitment processes comply with the applicable local laws and regulations. We will never ask for money or any from of payment as part of our recruitment process. If you experience this, please contact our Fraud line on +27 800222050 or TransactionFraudOpsSA@standardbank.co.za