Full Time
Applications have closed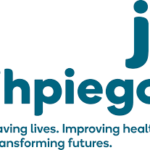 Website Jhpiego
Jhpiego is a nonprofit organization for international health affiliated with Johns Hopkins University.
Technical Officer, Family Planning Job Vacancy at Jhpiego
Overview
The Technical Officer, Family planning will provide technical support in TCI Rapid Scale Initiative Model in Geita District Council and Kilosa District Council, especially in the assessment, design, and implementation and monitoring of the demand driven approach in the delivery of family planning selected two geographies (district councils). Assist in ensuring sustainable adoption of family Planning (FP) innovations in the two locations. This position is open to Tanzanian nationals only and the applications will be received by 8th June, 2023.
Responsibilities

Assist in the assessment, design and implementation of appropriate evidence-based family planning innovations/interventions in selected geographies.
Provide technical reviews and strategic inputs into the design, adoption and simplification of key Rapid Scale Initiative interventions including the use of TCI FP Tool Kit, TCI University, TCI Community of Practice, training curricula and best practices and other program materials.
Provide technical assistance (coaching and mentoring) in landscaping and proposal development to selected geographies to ensure that program strategies result into greatest impact, scaled and sustained.
Participate actively in the RSI annual work planning
Support and assist with project's M&E activities to ensure that the project meets set targets in accordance with national and international standards
Implement project activities in a timely, cost effective manner, multi-tasking and prioritizing as necessary.
Provide active support to geographies, District Reproductive Health Coordinators (DRCHCO) in the implementation and supervision of national standards for FP.
In collaboration with geographies HIS/DHSI and TCI M&E Manager, track activities, ensure that appropriate information is collected, and analyzed and used on a routine basis by geographies management for programmatic decision making.
Prepare routine activities and monthly and quarterly reports.
Contributing to the documentation and intuitive learning activities by predations of appropriate documents and reports, including challenges, successes and lessons learned
Develop and maintain excellent relationships with colleagues and donors
Work with project and financial staff to prepare and track progress of activity budgets
Maintain productive and consistent communication with project and other TCI technical team
Ensure compliance with the donor operational policies and regulations
Perform other duties as directed by your supervisor
Technical Officer, Family Planning Job Vacancy at Jhpiego
Required Qualifications

Degree or Diploma in nursing or public health, organization development, social sciences, population or a related field.
Minimum of five years' experience working in integrated FP/RH service delivery in government, NGOs and private sector
Demonstrated work experience in Bill and Melinda Gate Foundation Projects.
Familiarity with participatory methodologies and approaches
Demonstrated experience in systems strengthening (service, MIS) and use of data for implementing quality improvement interventions within select geography settings
Proven skills in facilitation, team building, capacity building and coordination
Strong change management, results-oriented and decision-making skills
Experience engaging international NGOs, international donors, senior government officials and policymakers
Excellent interpersonal, writing and oral presentation skills
A team player accustomed to building team capacity, delegating working teams and developing communities of learning among partners and counterparts
Ability to work in a complex environment with multiple tasks, short deadlines and intense pressure to perform
Fluency in English and Swahili
Excellent computer literacy
Ability to travel frequently and on short notice