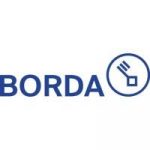 Website Borda Tanzania
BORDA is a German NGO with offices in more than 25 countries worldwide
Technical Support Consultant Job Vacancy at Borda Tanzania
Term of Reference
for
Technical Support Consultant
Project Name: Improving sanitation, shaping liveable and inclusivecities.
BORDA Tanzania
1.Background and Rationale
BORDA is a German NGO with offices in more than 25 countries worldwide. BORDA has been active in Tanzania since 2009 – with the aim to improve the living conditions of disadvantaged communities and to keep the environment intact through the expansion of sanitation services in the areas of decentralized sanitation, wastewater, faecal sludge, solid waste management and holistic livable city planning. We work with local governments and enterprises to improve communal planning processes, sanitary supply structures and services in cities at variety of scales and applications.
BORDA Tanzania through German ministry of economic development and cooperation (BMZ) has obtained funds to enable the improvement of sanitation, shaping liveable and inclusive cities for six (6) selected, cities, municipalities and towns in Tanzania namely; Dodoma, Mwanza, Tunduma, Korogwe, Njombe and Zanzibar.
2.Technical Support Objectives
The consultant aims at support BORDA technical department to develop feasibility study concept, proposed design and O&M concepts. The consultancy deliverable shall enable BORDA to understand the current prevailing situation regarding environmental and technical aspect of sanitation and finally come up with a design concept and O&M models for the appropriate intervention. This activity will be implemented in 40 days and is based on the TOR below:
1.Prepare 3 feasibility study reports and 3 technical design proposals based on data collected from three regions I.e Njombe, Zanzibar and Korogwe
2.Support BORDA engineer in preparation of 3 feasibility study reports and 3 technical design proposals based on data collected from 3 regions i.e Mwanza, Tunduma and Dodoma
3.Review feasibility study concepts prepared for the six regions
4.Participate in Project Introduction workshops in 5 project operation areas i.e Mwanza, Dodoma, Korogwe, Tunduma and Njombe, assess sanitation situation and facilitate stakeholders' workshop to ensure technical concept is covered.
Ensure all information collected with Data collection consultant are relevant to facilitate design proposal development.
6.Support BORDA team to prepare O&M concepts and other training materials based on the proposed infrastructures
7.Propose 2 possible areas among 6 operation areas to implement decentralized infrastructures to serve marginalized population
8.Propose set of emptying equipment's required to ensure functionality of two decentralized based on area assessment
9.Participate in stakeholders' workshops and national forums whenever invited on behalf of organization
10.Prepare a report of the activities implemented as part of your consultant deliverables
3.Timeline
| | |
| --- | --- |
| Activity | Timeline |
| – Project Introduction and Sanitation Situation Analysis in 5 regions (Travel days Included) | 10 days |
| -Review of feasibility study concept and develop proposed design concept for 6 operation area included 2 proposed regions for infrastructure implementation | 10 days |
| -O&M concept and propose set of emptying equipment for new constructed systems | 10 days |
| -Technical design, BOQ, support bids for decentralized infrastructure | 5 days |
| -Technical design approval and report | 5 days |
4.Budget
The consultant individual/company is expected to submit financial proposal with the detailed work plan for the assignment. The budget should include all costs related to this assignment including travelling costs, any costs beyond the proposed budget will not be approved by BORDA Tanzania.
5.Selection Criteria and Technical Expertise
-Minimum Bachelor degree in Civil Engineering or any related Engineering degree.
-Advance skill in using engineering applications e.g AutoCAD.
-At least 5 years of expertise to carry out decentralized sanitation solution for disadvantages population.
-Having up to date information and knowledge on Sanitation, DEWATS and specific FSM based on national guidelines.
-Fluent in Swahili and English.
-Proven experience in working with the government and sanitation stakeholders.
Technical Support Consultant Job Vacancy at Borda Tanzania
6.How to Apply
Proposal Submission Guidelines – please email the following documents to jobs@borda-africa.or.tz:
-A cover letter introducing the submission (one-page PDF).
-Detailed work plan for the assignment.
-Detailed curriculum vitae (CV) outlining the relevant skills and experience as stated in the selection criteria above.
-Financial proposal with a detailed breakdown of cost per activity.
-At least three traceable references (with referee contact details)
-Deadline 13th Sep 2022 with "Email Subject: Proposal For Technical Support Consultancy "