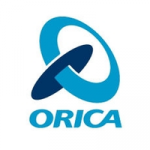 Website Orica
Sustainably mobilising the earth's resources
Technician – Mechanical Job Vacancy at Orica
About Orica
At Orica, it's the power of our people that leads change and shapes our futures.  Every day, all around the world, our people help mobilise vital resources essential to progress. Established in 1874, we have grown to become the world leader in mining and civil blasting with a diverse of team of more than 13,000 across the world.
It's an exciting time to join us – we are shaping the future of mining through digital and automated technologies, embracing new ways of thinking, pioneering innovation and reimagining the way we work.
About the role
We are currently on the lookout for a dedicated Technician – Mechanical to work at our customer site in Geita in Tanzania. This role will report to the Supervisor – Asset Systems.
The primary purpose of this critical role is to provide safe and efficient plant maintenance and shutdown systems for the manufacturing complex and to minimise down time by safely achieving effective use of resources.
In return for your professional commitment, we can offer a healthy salary, genuine career pathways and support into leadership or engineering specialisation.
What you will be doing
Ensuring all corporate and statutory requirements are met with respect to SH&E in relation to plants maintenance activities;
Ensuring maintenance complies with requirements of Orica policies and resources are available at the right time;
Assisting the Operations Team Leaders and the Site manager setting and achieving the objectives of the SHE improvement plan;
Working closely and communicate with key stake holders, team leaders, technical, engineering project teams and contractors;
Developing maintenance solutions that cost effectively support long term plant operation;
Monitoring and ownership of work activities during plant maintenance and shutdown.
Accepting responsibility for all maintenance outcomes and demonstrate commitment for improvement;
Minimising downtime and optimise shutdown duration;
Effectively planning maintenance activities and trouble shoot and find root cause of failures
Ensuring that PMs and securities are carried out according to scheduled routines and managed on the SAP PM system;
Coaching and supporting the production Team in relation to improving performance through improved maintenance &/or operating practice.
Technician – Mechanical Job Vacancy at Orica
What you will bring
Electrical, Instrument or mechanical Trade certificate;
Previous Supervision Experience including contractors;
Knowledge of drafting practices;
Computer Maintenance management System;
Reliability Centred Maintenance;
Computer skills and SAP Experience advantageous.
What we offer
As part of a truly global company, you will have the ability to grow and learn in a diverse, collaborative culture. We foster relationships and learning through connected global and local teams, promote flexible and diverse career paths and support the development of your knowledge and skills.
You will be paid a competitive salary, learn from talented individuals across multiple disciplines and be able to thrive in a safe workplace within a collaborative culture. Ignite your career at a place where your distinct potential can find its home.
We respect and value all
Orica promotes and fosters a culture of inclusion and Equal Opportunity Employment everywhere we operate. We treat our people and applicants with fairness, dignity, and respect, getting the best of everyone's contributions.
All qualified applicants will receive consideration for employment without regard to race, religion, sexual orientation, gender perception or identity, nationality, age, military or veteran, marital or disability status.
Recommended: Read our Job Tips Here to enhance your Application
Explore More Technician Job Opportunities Here
Check Out More Engineering Job Vacancies Here