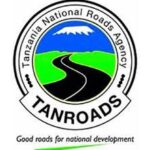 Website TANROADS
Tanzania National Roads Agency
Topographical/ Land Surveyor Job Vacancy at TANROADS
The Regional Manager, TANROADS – Tanga on behalf of the Chief Executive is looking for suitable qualified Tanzanian candidates to fill the following vacancies for Supervision of Handeni – Mafreta Road Project (20KM). The Vacant Posts are as listed hereunder;
POSITION TITTLE; TOPOGRAPHICAL/ LAND SURVEYOR (1 POST)
Educational/Professional qualifications:-
Must have a Bachelor degree in land surveying or equivalent from any recognized Higher Learning Institution/colleges;
He/she must be a Registered Land surveyor;
Must be a computer literate;
At least eight (7) years cumulative experience of conducting surveying works;
Served as a Topographical/Land Surveyor in at least two (2) road construction project of the similar magnitude and complexity;
Must be fluent in English language; and
Must be a Tanzanian Citizen.
Duties and Responsibilities
Prepare and maintain sketches, maps, reports, and legal descriptions of surveys in order to describe, certify, and assume liability for work performed;
Review of survey data for accuracy, including measurements and calculations conducted at survey sites;
Direct or conduct surveys in order to establish legal boundaries for properties;
Record the results of surveys, including the shape, contour, location, elevation, and dimensions of land or land features;
Search legal records, survey records, and land titles in order to obtain information about property boundaries in areas to be surveyed;
Coordinate findings with the engineers, clients, and others concerned with the projects;
Adjust surveying instruments in order to maintain their accuracy;
Establish fixed points for use in making maps, using geodetic and engineering instruments;
Determine longitudes and latitudes of important features and boundaries in survey areas;
Develop criteria for survey methods and procedures; and
Determine specifications for photographic equipment to be used for aerial photography.
Topographical/ Land Surveyor Job Vacancy at TANROADS
MODE OF APPLICATION
All Interested applicants are invited to apply and submit their application letters to the under-mentioned address not later than Monday,19th September, 2022 at 16:30 hours with their complete Curriculum Vitae (CV); Certified copies of all academic and professional certificates; birth certificates; names of three referees inclusive of former employer if any; applicants contact telephone numbers and postal address. Only short-listed candidates will be contacted for interview.
Applicants who have worked with Public Institutions particularly with Government and TANROADS and had unsatisfactory records in performance and disciplines shall not be considered and any misrepresentation of such fact shall be subjected to legal measures.
Application Letters should be submitted to;
The Regional Manager,
Tanzania National Roads Agency,
P.0. Box 5021,
Tanga.
The deadline for submitting the application is 19 September 2022.