Full Time
Applications have closed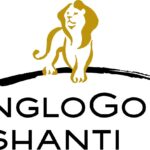 Website Geita Gold Mining Ltd
Geita Gold Mine is an open pit gold mine located in the Geita District of the Geita Region of Tanzania. It is operated by AngloGold Ashanti.
Tradesperson 1- Electrician Job Vacancy at Geita Gold Mining Ltd
ABOUT GEITA GOLD MINING LTD
Geita Gold Mining Ltd (GGML) is Tanzania's leading gold producer with a single operation in Geita Region. The company is a subsidiary of AngloGold Ashanti, an international gold producer headquartered in South Africa, with operations in more than ten countries, in four continents. The mine is situated in the Lake Victoria Gold fields of Northwestern Tanzania, only about 85 km's from Mwanza City and 20 km's Southeast of the nearest point of Lake Victoria. The company has its head office in Geita, only 5 Km's west of the fast-growing town of Geita, and also a supporting office in Dar es Salaam. Applications are invited from ambitious, energetic and performance driven individuals to fill in vacant position(s) mentioned below:
Position:                                                   Tradesperson 1-Electrician
Contract type & Duration:                 Unspecified time
Department:                                  Process Plant
Reporting to:                                 Supervisor – Electrical
Number of Positions:                    One (01)
PURPOSE OF THE ROLE:
Geita Gold mine is the gold mining and processing company, the company possesses gold processing machineries from crushing to final processed gold. The entire plant with its supporting auxiliaries is electrical driven of which it is automated and semi-automated in other external support equipment's (Water pumping stations, CAF plants and underground compressors). The core aim of this role is to effectively execution of the electrical maintenance activities for the entire Process plant and external process plant services (Water pumping stations, CAF plants and underground compressors) to enable the Processing Department to optimize plant production and in a safe manner.
QUALIFICATIONS:
Form IV or Form VI Secondary Education with VETA Qualification Grade I or Full Technician Certificate (FTC) in Electrical Engineering or Diploma in Electrical Engineering.
GGML is an equal opportunity employer: Female candidates are highly encouraged to apply.
EXPERIENCE:
Minimum 5 years working experience as an Electrician in processing plant.
MAIN OR KEY ACCOUNTABILITIES:
Health, Safety, Environment
Actively promoting discussion, awareness and improvement of safety and environmental aspects of work practices and striving for workplaces free of injury and illness, by doing the following
Observe all Safety requirements relevant to the job in hand
Report / Tag out any unsafe equipment immediately
Utilize all necessary permits where required.
Attending team toolbox meetings daily and give input
Remove all scrap or left-over materials immediately
Put /Store all equipment in its proper place.
Compliance of Personal protective equipment, correct use of PPE
Carry out work as required or directed and report unsafe equipment immediate.
Discuss injuries/hazards reported and remedial action that needs taken
Always maintain a SAFE work environment
Electrical workplace (plant wide) to be always kept clean and tidy.
Electrician must complete a TAKE 5 with every job being done.
No job will be done without assessing the risks and safety aspects of the job (Take 5. JSA).
Compliance of Policy and Procedures
You are required to comply with all GGM Policies and Procedures done in Inductions Training and instructions given.
View also : Fuel Bay Attendant Job Vacancy at Barrick – Bulyanhulu Gold Mine LTD – Form 4 & Above
Tradesperson 1- Electrician Job Vacancy at Geita Gold Mining Ltd
Maintenance and availability of plant equipment
Use your electrical experience and your knowledge of electrical equipment to support the Electrical Supervisors in achieving the required maintenance and availability goals by providing feedback and doing maintenance to the best of your ability
Complete all work assignments as given by Supervisors and report any defects on inspections being conducted.
Ensure all Electrical equipment is always available in a safe and maintained state.
Role specific
All planned Electrical work to be completed in set time as planned
Maintaining all electrical distribution and switch gear equipment, MCC's and electrical motors in the Process Plant specifically:
– All lighting and general power
– Plant distribution grid
– Electrical switch gear and transformer
– All Plant switch room (MCC's)
– All MV and LV Variable Frequency Drivers (VFD's) in the Plant
 Doing regular inspections of equipment, repairs, and equipment replacement in the Plant (especially during shutdowns) as well as electrical motors and others repairs in the workshop.
Attend and fix electrical faults accordingly.
Always use correct tools.
Report any lost or damaged tool or electrical equipment.
Ensure orderly housekeeping is maintained.
Toolbox and tools to be inspected and all defective tools to be reported.
Report / Tag out any unsafe equipment immediately
Utilize all necessary permits where required.
Carry out work as required or directed and report unsafe equipment immediate.
View also: Service/ Installation Engineer Job Vacancy at Reveurse Tanzania
Tradesperson 1- Electrician Job Vacancy at Geita Gold Mining Ltd
ADDITIONAL REQUIREMENTS:
Computer literate.
Knowledge of PLC.
Possession of MV certificate of competence.
Experience of MV Switchgear and maintenance thereof.
Able to read/interpret instrument and electrical drawings.
Installing and maintaining electrical systems, equipment, and devices.
Knowledge of National Electric Code and local electric codes.
Testing equipment, instruments, and systems.
MODE OF APPLICATION:
Please apply by clicking APPLY button below.
On the portal you will be required to upload your detailed CV, copies of relevant certificates, e- mail and telephone contacts, names, and addresses of three referees. Please do not attach certificates that are not related to the qualifications stated above.
You will also be required to upload a cover / application letter addressed to "Senior Manager Human Resources'' Geita Gold Mining Ltd". Subject should be "Tradesperson 1 – Electrician"
If you struggle to apply via the link provided, please head over to our website https://www.geitamine.com/en/people/   for a step-by-step guide on how to apply for jobs on our recruitment portal (SuccessFactors).
You will be required to present original certificates if you are contacted for interviews.
Internal Applicants (those currently employed by AngloGold Ashanti) must have their application letter endorsed by their Head of Department (HOD) or Manager once Removed (MoR).
     APPLICATION DEADLINE:
Applications should reach the above on or before 20th March 2023 at 5:30 PM
 Only shortlisted candidates will be contacted for interviews.
 NOTE ON COVID-19 PREVENTION:
Please note when you are invited for interviews, you will be required to present proof of vaccination against COVID-19 (Covid-19 vaccination certificate) or if you are not vaccinated, please go for a Covid-19 test and obtain a 96 – hour valid PCR Covid-19 negative certificate.
You are also advised to adhere to all recommended prevention measures including proper wearing of face masks and washing or sanitizing your hands before you are allowed through Geita Gold Mine entry points.
BEWARE OF CONMEN! GGML does not receive money in exchange for a job position. Should you be asked for money in exchange for a job offer or suspect such activity, please report this immediately to our Security Department, Investigation Unit, by calling +255 28 216 01 40 Ext 1559 (rates apply) or use our whistle-blowing channels by sending an SMS to +27 73 573 8075 (SMS rates apply) or emailing  speakupAGA@ethics-line.com or use the internet at www.tip-offs.com