Full Time
Applications have closed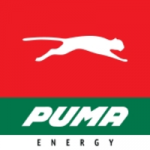 Website Puma Energy
Puma Energy is a Swiss multinational mid- and downstream oil company, majority-owned by Swiss company Trafigura.
Treasury Manager Job Vacancy at Puma Energy
Main Purpose:
The Treasury Manager provides key support to the organization by optimizing the cash flow of the Company. He must ensure that the company has adequate credit facilities so as to finance its operations. He must also ensure that letters of credit are opened on a timely basis and foreign exchange risk is properly hedged.
Knowledge Skills and Abilities, Key Responsibilities:
KEY RESPONSIBILITIES:
Forecasts daily, weekly and monthly cash flow requirements and execute daily financing decisions.
Maintains good working relationship with the local banks and handles all queries in respect of treasury issues.
Ensures that Letters of Credit are opened on a timely basis for the purchase of fuel. Follows up each LC until fully settled.
Works closely with the Accounts Payable Accountant and ensures that the "Payment to Suppliers" process is effectively managed.
Ensures that all intercompany accounts are settled within agreed payment terms.
Processes entries into the ERP for all treasury related transactions.
Ensure that foreign exchange risk is appropriately hedged.
Monitors and maintains credit facilities e.g. loans, guarantees, overdraft facilities in line with Company Credit Policy in coordination with the Puma Energy Treasury team.
Review and approve bank reconciliations for all banks on a daily basis.
SKILLS & COMPETENCIES:
Seasoned professional with extensive understanding of business, knowledge of financial systems and local legislation preferably with a large company
At least five years' experience in a similar role. Prior experience in the banking industry would be an added advantage.
Experience in managing a team to achieve agreed goals
Ability to prepare and interpret complex financial reports
Extensive experience in preparing cash forecasts and cash flow analyses.
Skills: 
Advanced spreadsheet and modeling skills.
Previous experience on an ERP is a must (Navision or alternatively SAP, Oracle, JDE)
Good interpersonal and communications skills
Good negotiation skills
Good Leadership Skills
Good analytical and problem solving skills
Competencies:
Meticulous and pays attention to details
Ability to work independently
Ability to deliver on deadlines
Ability to work under pressure
Ability to lead and manage a team to achieve desired results
Demonstrate high level of integrity and ethics
Treasury Manager Job Vacancy at Puma Energy
Key Relationships and Department Overview:
Internal –Local Finance Team, Regional and global treasury team, General Management, Internal Auditors
External –Banks and External auditors
How to Apply :