Full Time
Applications have closed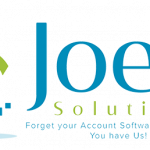 Website JOEH Solutions Limited
JOEH Solutions Limited is an Information Technology company registered in Tanzania
Web and Mobile Application Developer Job Vacancy at JOEH Solutions Limited
Job Details
We are looking for an experienced Web and Mobile developer to join our technical team.
You will work with our internal teams to develop and maintain high-quality applications.
Responsibilities
•Support the entire application lifecycle (concept, design, test, release, and support)
•Produce fully functional web and mobile applications writing clean code
•Gather specific requirements and suggest solutions
•Write unit and UI tests to identify malfunctions
•Troubleshoot and debug to optimize performance
•Design interfaces to improve user experience
•Liaise with the Product development team to plan new features
•Ensure new and legacy applications meet quality standards
•Research and suggest new products, applications, and protocols
•Stay up-to-date with new technology trends
Web and Mobile Application Developer Job Vacancy at JOEH Solutions Limited
Requirements and skills
•Proven experience in developing web and mobile applications
•Experience with third-party libraries and APIs
•Familiarity with OOP design principles
•Excellent analytical skills with a good problem-solving attitude
•Ability to perform in a team environment.
•Business Analysis skills
How to Apply:
Please send your CV and Cover Letter to md@joehsolutions.com