Full Time
Applications have closed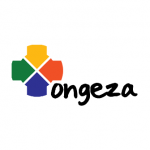 Website Ongeza Tanzania Limited
Ongeza is a social enterprise creating a sustainable and scalable model ,That reaches the last mile to rural customers.
Wholesales Manager Job Vacancy at Ongeza Tanzania Limited
Whole Sales Manager (Re-Advertised) at ONGEZA March, 2023
Job Description
Job Details
Plans and conducts effective sales calls/visits of hybrid maize seeds and other Agro Inputs with current and prospective customers.
Build a Strong Wholesale distribution channel
Provide agronomic support & advice to customers and prospects.
Strategically plan activities to generate demand for available products.
Research and understand the needs of the customer and plan sales activities to increase sales and hybrid adoption.Maintain agronomic and technical knowledge of products in the various segments and analyze market to understand opportunities that are available to increase seed usage
Work with customer complaints to ensure they are resolved.
Coach stockiest/ retailers on product management to ensure they successfully maintain quality.
Provide after-sale customer service that increases customer loyalty and repeat orders.
Plan and deliver presentations to retailers and potential customers that help increase sales in sales area.
Develop, execute, and continuously improve a plan for sales area that increases customer engagement, market share, and profitability.
Allocates and utilizes available resources to maximize return on short-term and long-term strategic plan for sales area.
Actively contributes to analyze local market needs and suggest changes or improvements to distribution strategy and farmer's segmentation.
Maintains and develop relationship with the customer's
Full accountability of accounts receivable.
Provide the company with the necessary market intelligence required for commercial success of our business.
View also: Telesales Agents Job Vacancies at Platinum Credit LTD – Tanzania ( 10 Posts )
Wholesales Manager Job Vacancy at Ongeza Tanzania Limited
How to Apply:
Please send your cover letter and CV in one file to jobs@ongeza.com. This position will be filled when a suitable candidate is found. Only shortlisted candidates will be contacted.
Apply not later than 31 March, 2023