Full Time
Applications have closed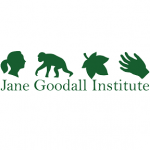 Website Jane Goodall Institute
A global community conservation organization that advances the vision and work of Dr. Jane Goodall
Finance Officer Job Vacancy at the Jane Goodall Institute
---
About Us
The Jane Goodall Institute (JGI) is a global community conservation organization that advances the vision and work of Dr. Jane Goodall by conserving chimpanzees and inspiring communities to conserve the natural world we all share, we improve the lives of people, animals, and the environment. We strongly believe everything is connected and everyone can make a difference.
The Jane Goodall Institute Tanzania (JGI-TZ) is a reputable and rapidly expanding non-governmental organization committed to wildlife research, conservation, socio-economic development, and environmental education. The Jane Goodall Institute Tanzania (JGI-TZ) was founded in 2001 by Dr. Jane Goodall, DBE. The JGI Tanzania with its partners makes a difference through community cantered conservation, chimpanzees research projects, youths' environmental education, the innovative use of science and technology, we workclosely with local communities in Tanzania, inspiring hope through a collective power of individual action.
The Jane Goodall Institute Tanzania is currently seeking to recruit a suitably qualified and competent Tanzanian to fill the following vacant positions:
Job Position: Finance Officer
Program: Tumaini Kupitia Vitendo(TKV)
Duty Station: Kiqoma
Reporting Line: Finance and Administration Manaaer
Job Duties and Responsibilities:
Main responsibilities will include but not limited to:
 Serving as an active member of JGI Tanzania's Finance department and in this regard is expected to unveil high level of financial discipline in daily finance operations,
Working closely with and provide support to the Finance & Administration Manager to ensure all payment requests are properly documented and processed and funds are timely disbursed in support of approved activities,
Ensure payments are done in compliance with tax laws and statutory remittances are remitted on timely manner,
Follow up on the activities and monitor cash advances disbursed, periodically verify spending and availability of funds for program and recommend for changes in the budget line if needed.
Perform in-depth variance analysis by comparing actual spending to the program activity plan and confer advice where applicable to the Finance & Administration Manager.
 Prepare and submit periodic project financial reports to the Finance & Administration Manager,
Work with the Finance & Administration Manager to provide an oversight on all issues related to administration of the program activities.
 Provide support on preparation of annual and quarterly work plans and compare the same with allocated budget to ensure smooth operation of the program,
Participate in the annual Audit and develop follow up action plan and ensure the action plan and the audit recommendations are implemented,
Keep records for all important program documents.
Minimum job Requirements & Qualifications:
At least bachelor's degree in accounting and finance, Certified Public Accountant (CPA) is an added advantage.
At least 5 years of experience working with NGOs, previous experience working with USAID funded programs in Finance & Administration will be an added advantage.
Extensive expertise in managing finance and compliance aspects of USG funded programs.
Good interpersonal skills, excellent organizational and analytical skills, ability to multi-task and meet deadlines, must be a person of unquestionable integrity, must have ability to write clear and concise reports, ability to take direction and work independently to deliver results.
Fluency communication skills both verbal and written Kiswahili and English.
Finance Officer Job Vacancy at the Jane Goodall Institute
Application Procedure:
All applications should be submitted together with the most recent Curriculum Vitae (resume), copy of relevant academic certificates & transcripts, testimonials, three names of reputable referees, day-time telephone number or e-mail address, and should be send to the following e-mail address: recruitment@janegoodall.or.tz
Only the shortlisted candidates will be contacted for the interview and provided with interview feedback.
The deadline for submitting the application is 1 September 2023
JGI Tanzania is an equal opportunity employer and considers all applicants on the basis of merit without regard to race, national ortribal origin, religious belief, gender, and marital status.
QUALIFIED FEMALE APPLICANTS ARE HIGHLY ENCOURAGED TO APPLY.