Full Time
Applications have closed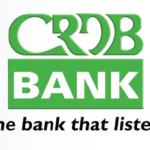 Website CRDB Bank Plc
The Bank that Listens
Job Reporting To : Senior Manager; Agency Banking Operations & Support
Job Purpose
Responsible for day-to-day operations support of agents by monitoring both Agents' services' uptime, and growth in usage, addressing customer queries. Maintain maximum support to agents and other stakeholders as escalated from the Branches across and contact centre, manage new service implementations and maintenance/housekeeping activities for the agency banking systems and devices.
Accountabilities
Back Office Admin – Managing Agents' Technical Queries, Sales Support, Channel Partner Support, Monitoring, and acting as Primary contact centre for agent support.
Provide Operations, Administration, and Maintenance support to the Agency Banking System.
Management of agency banking system uptime and its related devices by providing basic troubleshooting, repair, and maintenance for technical support to Agents.
Be the main contact and go-to person for all support solutions, projects, and products for the Agency Banking business.
Act as the key contact point of contact for all technical queries/issues raised by Wakalas/Agents and Field Team in the Branches.
System compliance – ensuring the Agency Banking platform's compliance and controls are closed on time.
Update incident and problem requests in a timely manner, ensuring that the status on major incidents is reported and resolved in line with agreed SLAs.
Manage and support technical operations including User Acceptance Testing for new systems releases and upgrades. Responsible for all the UAT Tests and ensuring their completeness prior to the launch or review of agency banking Products.
Develop and maintain operations monitoring dashboards to provide a real-time view of systems performance and availability.
Develop monthly support service reports by evaluating and reporting operations support performance.
Support Management to internal and external customers to resolve technical conflicts between Agency banking, ICT, and External Vendors
Lead, manage, coordinate, and report on multiple complex solutions as per Agency Banking requirements.
Provide support to Agency Banking projects and other system change requests ensuring they are delivered on time and meet the expected business expectations.
Support Agency Banking platform users i.e., systems users, external system connecting to CRDB Wakalas etc.
Drive continuous improvement of processes to ensure our customers, agents, and aggregators get excellent service on time, and ensure business continuity and systems uptime.
Negotiate priorities and resources with Operations teams to ensure plan accomplishment.
Manager; Agency Banking Support Job Vacancy at CRDB Bank Plc
Qualification, Experience, Competencies and Attributes Required
University degree in technology/ Engineering/ Computer Science or related areas.
3 years experience with knowledge in managing Agency Banking Operations Support and/or Mobile Financial Service Operations Support.
Prior exposure to operation support in Mobile Financial Service will be an added advantage.
Understanding of agency banking and Mobile Financial Service operations and project management.
Understanding of Agency Banking Platforms and Devices.
Reporting skills and data presentations for decision-making
The highest level of uncompromised integrity.
Versatile and adaptable, able to react quickly.
Able to work in a demanding matrixed environment, with a proven track record of working effectively under pressure.
Proven ability to build effective, trusted, and credible relationships with multiple constituencies through exceptional interpersonal skills, communications, actions, and presence.
Deadline 3rd September 2023