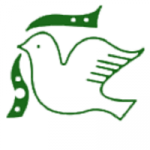 Website Green Bird College
Green Bird Institution - Mwanga, Kilimanjaro Tanzania
2 Job Vacancies at Green Bird College
College Matron
We are seeking for  One College matron
Qualifications:
Diploma and above on health or administration discipline, must have experience on public administration or related.
Duties:
Manage students welfare
Managing routines for college students
Managing hygiene of college
Rollcall and time keeping supervision
 2 Job Vacancies at Green Bird College
Cashier And Canteen Manager
Qualifications:
Diploma or Degree in Business administration
Duties:
Work as cashier for college – collect slips and write receipts
Extend work as college canteen manager – overseer of canteen activities and ensure all jobs are done on time.
Boost business and ensure quality service all the time
Application deadline: 20th September 2022
Send application: info@greenbirdinstitutions.ac.tz
For more information contact us 0716696384.