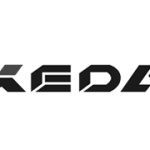 Website Keda (T) Ceramics Co Ltd
KEDA (TANZANIA) CERAMICS CO., LTD, as knowed as Twyford is an international tile manufacturing company in Africa.
AC Maintenance Technician Job Vacancy at Keda (T) Ceramics Co Ltd
We're Hiring
Keda (T) Ceramics Co Ltd wishes to recruit qualified candidates to fill the following open position. Position: (AC Maintenance Technician).
Working Location: Chalinze Pwani.
Key Activities.
 Installing, maintaining and repairing ventilation and air conditioning systems and equipment.
 Identifying maintenance risks on equipment.
 Diagnosing electrical and mechanical faults for HVAC systems.
 Cleaning, adjusting and repairing systems, and performing warranty services.
 Performing emergency repairs promptly and efficiently.
 Providing technical direction and on-the-job training.
 Keeping daily logs and records of all maintenance functions.
 Ensuring compliance with appliance standards and Occupational Health and Safety Act.
Qualifications and Skill
 High school education or above and electrician qualification certificate.
 3 years' work experience as an electrician.
 Deep electrical system, power generation, blueprints, maintenance, and repair knowledge.
 Complex problem-solving skills.
 Ability to operate electrical diagnostic equipment.
 Good communication skills.
 Ability to work while standing or in a crouched position for long periods.
 Able to work as part of a team.
AC Maintenance Technician Job Vacancy at Keda (T) Ceramics Co Ltd
General Behavior:
 Must be self-driven, energetic, creative, and possess strong leadership skills.
 Ability to project a strong, positive image of him/herself and the Company.
 Able to operate in a performance driven organization.
 Good organizational and teamwork skills.
 Self-motivated, enthusiastic, energetic.
 Attention to details.
Application mode
How to apply: Send your CV via recruitment@twyfordtile.com
Clearly indicate the position applied on email subject header Note: Only Short-listed candidates will be contacted. Deadline: 25th September ,2023 .
Recommended: Read our Job Tips Here to enhance your Application