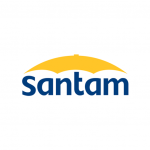 Website Santam Insurance
Santam is a South African financial services group that also has business interests in Malawi, Tanzania, Uganda, Zimbabwe and Zambia.
Accountant II (WITH CA) Job Vacancy at Santam Insurance
Group Accountant Job Vacancy at Santam Insurance
Location: Bellville, Western Cape, South Africa
Company: Sanlam Group
What will you do?
Santam Re has a position available for a financial support officer who will be based in Cape Town
The successful candidate will be required to perform a Support Function to the Reinsurance Finance Team. This will encompass the administration, management and measurement of certain reinsurance technical accounting tasks.
What will make you successful in this role?
Facilitating and administrating the successful reconciliation and management of outstanding debt.
Management and authorizing of claim related technical accounting transactions
Measurement and reporting of key performance indicators relating to claims and client management
Optimizing processes.
Implement and maintain accurate financial information
Relationship building
Assisting with queries and providing back-up support where required
Qualifications and Experience
Accounting/Management degree
Process implementation
Minimum 5 years of working experience in a reinsurance environment would be an advantage
Accounting Knowledge would be an advantage
Skills
Attention to detail.
Must have analytical ability and be able to analyse data in order to solve problems and provide appropriate solutions.
Strong client service orientation.
Ability to work under pressure.
Delivery/results orientated
Dead-line driven.
Excellent communication skills – all levels.
Must be Computer Literate (MSExcel & MS Word).
Planning and organizing
Learning and researching
Applying expertise and technology
Analytical skills, results-oriented approach
Problem-solving skills
Self-Confidence & Assertiveness
Pro-active & achievement orientation
Communication/interpersonal skills
Adhering to principles and values
Working well in diverse environment
Accountant II (WITH CA) Job Vacancy at Santam Insurance
Competencies
Collaborates
Cultivates innovation
Drives results
Customer focus
Flexible and adaptable
Financial reporting
Financial queries and recommendations
Processing of financial information
Review and checking of accuracy of financial information