Internship
Applications have closed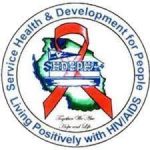 Website SHDEPHA+
SHDEPHA+ is an acronym for Service, Health, and Development for People living with HIV/AIDS.
Accounting Interns Job Vacancies at SHDEPHA+
Service, Health and Development for people living with HIV /AIDS (SHDEPHA+) is a national non-governmental organization, registered on 21 November 1994 with registration number SO 8216, with the aim of mobilizing resources to help people living with HIV/AIDS and to fight the spread of the disease. Although originally
focusing on people living with HIV/AIDS, over the years SHDEPHA+ has expanded beyond HIV/AIDS and related issues to other development interventions and now covers both infected and affected by HIV/AIDS with over 65 branches countrywide. Each branch of SHDEPHA+ works independently, developing,
managing, and implementing its projects; though all branches share one constitution and registration.
SHDEPHA+, based in Kahama Municipal, is among the 65 branches, was launched in 1999 and started independent operations in 2002 has been working with both international and national donors, the local and central government and other stakeholders to work toward the United Nations Sustainable Development Goals.
The organization works with the poor, key, and vulnerable groups including women, children, youth, people with special needs; and it gives special attention to the underserved and marginalized populations such as PLHIV, FSW, CLHIV, and VAGYW With this, SHDEPHA+ Network for PLHA therefore is seeking for a competent, experienced, dynamic and qualified Intern to fill this position and acquire all necessary skills;
1. ACCOUNTING INTERN -2 positions
Location: Kahama Municipal
Reports to: Finance Manager
Line Manage: NONE
Job Overview
We are looking for an enthusiastic Accounting Intern to join our accounting team.
You will be responsible for gathering financial data and preparing accurate reports. Also, you should be able to maintain journal entries.
You will be working closely with the Finance Manager to understand our company's accounting practices. Besides, you should be detail-oriented and have the ability to conduct in-depth research.
Your strong analytical skills are vital in cross-checking and verifying financial documents.
As an Accounting Intern, you should be highly efficient, motivated, and reliable.
Moreover, you should display a learning attitude and should be able to cope in a competitive environment.
You should also be able to accept constructive feedback and improve your skills.
Send in your application if you would like to work on your accounting skills. We would love to have you onboard.
Accounting Interns Job Vacancies at SHDEPHA+
Responsibilities
Assisting in the collection and preparation of monthly financial reports
Maintaining journal and general ledger entries
Coordinating with the Accounting Officer during audits and annual forecasting
Communicating with the Accounts Payable Manager and Accounts Receivable
Manager to track pending invoices
Undertaking data entries and balance sheet reconciliations
Assisting the accounting team in researching and analyzing our financial data
Maintaining accurate and detailed inventory records
Performing administrative duties such as preparing invoices and updating
accounting files, as and when required
Cross-checking financial statements and data for accuracy
Using accounting software when performing accounting duties such as
generating financial reports
Assisting the payment processing team in undertaking credit checks
Adhering to the State and Federal regulations when performing accounting
duties
Ensuring completion of assigned tasks as per the timeline provided
Preparing and verifying expense reports and statements
Assisting in filing IT returns
Accounting Interns at SHDEPHA+ Kahama – 2 Positions
Requirements
Bachelor's degree in Accounting, Finance or a related field
Willingness to Volunteer
Basic knowledge of accounting principles, GAAP, and laws
Excellent mathematical skills
Familiarity with accounting software like FreshBooks, Wave, and Xero-added
advantage
Good communication and interpersonal skills
Strong analytical and problem-solving skills
Ability to work independently and collaboratively
Good multitasking and organizational skills
Willingness to learn new concepts
Ability to work under pressure
Highly motivated and reliable individual
HOW TO APPLY: –
All applications are to be lodged through email: recruitmentskahamashdepha@gmail.com
or recruitments@shdepha.org
All candidates are required to mention the 'Position Title in the
subject line of the e-mail.
All applicants MUST attach a cover letter and their updated
Curriculum Vitae with certified copies of academic certificates as supporting documents to their applications.
All applications should be submitted not later Than 9 th Nov 2022 12:00pm
For more information, kindly visit our website: www.shdephakahama.org, or Instagram Page: _shdephakahama
View: How to Write an entry-level Accountant Job Application Letter ( With an Example )