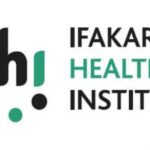 Website Ifakara Health Institute
The Ifakara Health Institute is a health research organization with offices in Ifakara, Dar es Salaam, Ikwiriri, Bagamoyo, and Mtwara, Tanzania.
Accounts Officer Job Vacancy at Ifakara Health Institute
Accounts Officer (1 Post) at Ifakara Health Institute March, 2023
Job Description
Job Summary
Position: Accounts Officer (1 Post)
Reports To: Finance Manager/Branch Manager
Work Station: Bagamoyo
Apply By: March 7th 2023
Institute Overview
Ifakara Health Institute (IHI) is a leading research organization in Africa with a strong track record in developing, testing and validating innovations for health. Driven by a core strategic mandate for research, training and services, the Institute's work now spans a wide spectrum, covering biomedical and ecological sciences, intervention studies, health-systems research, service delivery and policy translation. 
Position Summary
Ifakara seeks a skilled and experienced individual to work as a branch Accounts Officer. The Officer should be able to control all expenditures and check the status of cash flow within the branch. The Officer will be a custodian of all fixed assets over the branch; will control and monitor the accounting systems in the branch; will also manage the budget of all units in the branch and ensure all expenditures are aligned with the approved budget.
Duties and Responsibilities
Read, check, and verify all Institutional financial documents/vouchers which have been requested for payment if they are properly coded, described and fully supported in accordance with Institute's policy and generally accepted accounting procedure before getting manager's approval for payment processing and posting them into ERP Sage 300
Timely and accurately post vouchers that are properly coded, authorized and fully supported into ERP Sage 300–both Petty Cash and Cheque payment vouchers, receipts, and imprest retirement vouchers for branches' transactions
Ensure effective financial controls, implement and maintain appropriate accounting systems, procedures and budgetary controls as per Institute policy and procedure.
Ensure monthly returns (payments vouchers, imprest, Invoice, retirement etc.) are timely submitted to the Head office after posting whenever needed for other purposes including reconciliations and reporting to funding partners.
Control and check correctness and accuracy of staff imprest/advance requests and retirement and maintenance of an up-to-date staff imprest accounts and making sure that no new imprest is issued to staff without the previous one being retired and unretired imprest should be recovered from staff salary.
Check the accuracy of advance salaries and Loan application and making sure deduction is done in liaison with payroll accountant and HR team.
Check the correctness of claims requested for payments and advice the claimant on the best way to file the appropriate application forms and attachments in accordance with the institute financial procedure, policy and general business best practices.
Enforce financial control (in liaison with projects' accountants) on projects' expenditure to be in line with various funding partners' requirements including the USAID, EU, SWISS TPH, WELL COME TRUST, WHO, and BMGF.
Facilitate branch procurement and store system to ensure that they are conducted with best practice in accordance with institute procurement policy and administrative manual.
Ensure branch fixed assets are safeguarded and well maintained.
Monitor daily cash inflow (funds from partners and head office) and cash outflow (petty cash, banks, and mobile wallet payment) and check the daily petty cash movement in petty cash ledger book (disbursement and reimbursement).
Ensure timely payment to the projects' staff as well as other staff and local suppliers for excellent research and branch operational activities.
Perform reconciliation for Memorandum Cash Book/General Ledger vs Bank Statement and pass necessary adjustment for transaction rectification.
Control branch revenue collections, maintain revenue collection register, and prepare monthly expenditure and revenue report for management decision-making and submit to head office for performance analysis of the Internal generated revenue Units, monitoring the submission of revenue Invoices to head office.
Prepare and review of the branch Institutional Budget and Practicing budgetary control mechanism to respective unit, so as to make sure the unit spent within their respective approved budget by the management and assist on the budgetary reallocation during the reallocation session.
Accounts Officer Job Vacancy at Ifakara Health Institute
Qualification and Experience
Bachelor's degree or Advanced Diploma in Accountancy or Finance; a certification in accounts will be an added advantage.
At least 2 years working under the NGO setting; processing and managing banks and mobile wallet payments, staff advances and suppliers payments.
Strong Bookkeeping Skills.
Experience in accounting system (preferably SAGE 300, Norming and ARUTI)
Project management.
View also: 5 Accounts Assistants Job Vacancies at Mamlaka ya Majisafi na Usafi wa Mazingira Korogwe
 Skills and Competencies
Proficiency with Microsoft Office Suite.
Strong written and oral communication Skills.
Highest level of integrity.
Excellent customer service and care,
Decision making skills.
Remuneration
An attractive and competitive remuneration package will be offered to successful candidates as per IHI salary scales.
Equal Opportunity
IHI is an equal opportunity employer. We prohibit intentional biases or discrimination and harassment of any kind at the work place and during recruitment. All employment decisions are based solely on job requirements and individual qualifications, and our recruitment process is governed by the labour laws of Tanzania.
View also: Finance Manager Job Vacancy Tanga Fresh Limited
Mode of Application
All candidates who meet the above job requirements should send their application letters together with their detailed curriculum vitae (CVs) showing contact addresses including email, telephone/cell phone numbers and copies of academic and professional certificates to the email address below.
The deadline for this application is 17hrs on Tuesday March 7th 2023. All e-mail application subject lines should include: ACCOUNTS OFFICER- BAGAMOYO. Only shortlisted applicants will be contacted for interview.
______________________
Human Resources Manager
IFAKARA HEALTH INSTITUTE
#5 Ifakara Street Plot 463 Mikocheni
P.O. Box 78,373
Dar es Salaam, Tanzania
Email: recruitment@ihi.or.tz