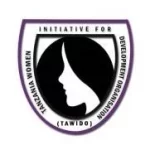 Website TAWIDO
Tanzania Women Initiatives for Development Organization
Administration Officer Job Vacancy at TAWIDO
TAWIDO is a Non-Governmental Organization led and established by women in 2011 with the aim of promoting health, gender equality, and human rights among the women and vulnerable girls in the community. It was registered in 2013 and obtained its compliance certificate of registration No. 00NGO/R/0169 under NGO Act of 2002 to operate in Tanzania mainland. TAWIDO works to ensure development, care and protection of women and vulnerable adolescent girls by raising awareness about their rights and opportunities for development. Among other things, TAWIDO runs the helpline/ Call Center that through the Bulk SMS, Interactive Voice Response, SMS Chart Platform and toll-free services is brings the aspect of awareness, counselling, referral and linkage of clients to services from the broad network of service providers in all regions of Tanzania. TAWIDO has a solid experience in implementing global HIV programs, offering services among key and vulnerable population ranging from prevention to ART initiation as well as fighting stigma and discrimination.
TAWIDO is currently implementing EpiC project in Kinondoni Municipal which is funded by USAID through FHI360 with the aim of addressing critical gaps and bottlenecks in the response to HIV among key and vulnerable population.
To facilitate smooth implementation of this project, TAWIDO wishes to recruit qualified, experienced, motivated and dynamic individuals in the following position available;
Administration Officer (1 Post)
Work Station: Kinondoni – Dar es salaam
Reporting to: Finance and Administration Manager
Duration: 11 Months/Renewable (full time)
Salary: (Negotiable)
Qualifications and other requirements specific to the role;
Bachelor' degree in Human Resource Management, Public administration and Business Administration OR other related degree with 2 to 3 years of relevant experience working in similar roles.
Knowledge of health and development programs in Tanzania including familiarity with the national guidelines, standards and protocols.
Ability to manage tight deadlines and deliver high volumes of work with minimal supervision.
Well-developed computer skills with high degree of proficiency in statistical applications.
All applicants should attach their academic certificates, application letter, and updated resume/ curriculum vitae.
MAJOR DUTIES AND RESPONSIBILITIES:
Support and ensure consistent and well-coordinated recruitment and selection activities for the technical, professional, and office rail level positions. This will include developing job description, advertisements, short-listing and management of interview process and report.
Ensure office environment is clean and office security everything is on set.
Administration Officer at TAWIDO Track absenteeism through absence management policy for both short- and long-term absence in line with HR objectives.
Participate in ongoing review and enhancement of Organization and HR policies and procedures in line with legislative developments.
Ensure all relevant ID, certificates and employee documents are received on or before first day of employment and verify that with relevant authorities.
Administration Officer at TAWIDO Support the collection and verification of references, educational certificates, police and local government security clearance as relevant to each role.
Administration Officer at TAWIDO Support creation and delivery of HR related management training and induction programs.
Assist Program manager and finance manager to deliver and report on the annual employee engagement survey to ensure feedback from employees is collected and interpreted correctly to help improve employee engagement.
Support management of the long service rewards and ensure employees are notified of qualifying rewards in a timely and accurate manner.
Administration Officer at TAWIDO Assist on the preparation of payroll and timely disbursement of salaries or other employee benefits.
Ensure leave and time sheet tracking for updating payroll changes are accurately and timely submitted.
Work closely with all departments and assist employees on interpretation of HR policies.
Greeting and directing visitors, answering phone inquiries and handling complaints in a courteous, professional manner.
Ensuring office supplies are maintained, including checking inventory and working with vendors to ensure adequate levels of necessary supplies at all times.
Ensuring the confidentiality and security of files and filing systems.
Administration Officer Job Vacancy at TAWIDO
Method of Application;
All applications are to be lodged through email: tawidohotline10@gmail.com
All candidates are required to mention the 'Position Title' on the subject line of the e-mail.
All applicants MUST attach cover letter and their updated Curriculum Vitae as a single document with certified copies of academic certificates as supporting documents to their applications.
All applications should be submitted not later than 23:59 HRS on Thursday, 28th September 2023
Contact us through
-Toll free: 0800110039
-Phone number: +255 716 225 424
 TAWIDO is an equal opportunity employer and does not discriminate in its selection and employment practices on the basis of Age, race, color, religion, sex, national origin, political affiliation, marital status, disability, age, membership in an employee organization or other non-merit factors.