Full Time
(ZAR) R383,857 Per Year USD / Year
Salary: (ZAR) R383,857 Per Year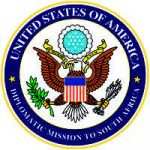 Website US Embassy & Consulates South Africa
The U.S. Embassy & Consulates in South Africa
Administrative Management Assistant (Data Analyst) Job Vacancy at the US Embassy South Africa
About
Announcement Number:

Cape Town-2022-110

Hiring Agency:

Consulate Cape Town

Position Title:

Administrative Management Assistant (Data Analyst) – All Interested Applicants/All Sources

Open Period:

11/09/2022 – 11/23/2022 Format MM/DD/YYYY

Vacancy Time Zone:

GMT+2

Series/Grade:

LE – 0105 8

Salary:

ZAR R383,857

Work Schedule:

Full-time –

Promotion Potential:

LE-8
Duty Location(s):

Telework Eligible:

No

For More Info:

HR Section
000-000-0000
CapetownHRRecruit@state.gov
Hiring Path:

• Open to the public

Who May Apply/Clarification From the Agency:

For USEFM – FP is 06.  Actual FP salary determined by Washington D.C.
Only one Open-to category should remain:All Interested Applicants / All Sources

Security Clearance Required:

Public Trust – Background Investigation

Appointment Type

Permanent

Appointment Type Details:

Indefinite subject to successful completion of probationary period

Marketing Statement:

We encourage you to read and understand the Eight (8) Qualities of Overseas Employees before you apply.

Summary:

The work schedule for this position is:

Full Time (40 number of hours per week)

Start date: Candidate must be able to begin working within a reasonable period of time (12 weeks) of receipt of agency authorization and/or clearances/certifications or their candidacy may end.

Supervisory Position:

No

Relocation Expenses Reimbursed:

No

Travel Required:

50% or lessTravel Regionally across the AF Continent
Duties
This position is located at the OBO Regional Support Center (ORSC) at the U.S. Consulate in Cape Town, South Africa.  The incumbent will be responsible for collecting, interpreting, analyzing, and reporting on data collected.  The incumbent will be able to identify patterns and trends among collected data sets using a data collected from collected from multiple sources.  The incumbent is required to provide advice and/or recommendations to management, constituent posts, and all other relevant external contacts on a regular and recurring basis.
Administrative Management Assistant (Data Analyst) Job Vacancy at the US Embassy South Africa
Qualifications and Evaluations
Requirements:

EXPERIENCE:  Five years of experience in data collection, interpreting, analyzing, and reporting is required.

JOB KNOWLEDGE:  Knowledge of data models and reporting packages. Basic knowledge of Facility Management programs, services, and operations. Knowledge and mastery of the application of a wide range of qualitative or quantitative (e.g., using excel spreadsheets, Departmental accounting systems) methods for assessing and improving effectiveness.

Education Requirements:

Mandatory: University degree in Mathematics, Computer Science, Statistics, Economics, or Business Management is required.

Bachelor's Degree

Master's Degree

Evaluations:

LANGUAGE:  Level 4 (Fluent) speaking/reading/writing of English is required.

SKILLS AND ABILITIES :

Able to effectively communicate formally and informally in writing and orally.

Able to apply analytical and evaluative methods and techniques to solve problems and addressing issues.

Able to create and utilize database systems and extract and synthesis data and information.

Able to perform and manage multiple complex projects and tasks simultaneously.

Able to assemble and analyze relevant facts and draw significant conclusions.

Able to provide and model exceptional customer service.

Able to analyze large data sets.

Able to write comprehensive reports.

Basic/good typing skills are required, speed and accuracy are not critical factors

An analytical mind and inclination for problem solving

EQUAL EMPLOYMENT OPPORTUNITY (EEO):  The U.S. Mission provides equal opportunity and fair and equitable treatment in employment to all people without regard to race, color, religion, sex, national origin, age, disability, political affiliation, marital status, or sexual orientation.

Qualifications:

All applicants under consideration will be required to pass medical and security certifications.
Benefits and Other Info
Benefits:

Agency Benefits:

U.S. Mission in South Africa.

Other Information:

HIRING PREFERENCE SELECTION PROCESS:  Applicants in the following hiring preference categories are extended a hiring preference in the order listed below.  Therefore, it is essential that these applicants accurately describe their status on the application. Failure to do so may result in a determination that the applicant is not eligible for a hiring preference.

HIRING PREFERENCE ORDER:

AEFM / USEFM who is a preference-eligible U.S. Veteran*

AEFM / USEFM

FS on LWOP and CS with reemployment rights **

* IMPORTANT:  Applicants who claim status as a preference-eligible U.S. Veteran must submit a copy of their most recent DD-214 ("Certificate of Release or Discharge from Active Duty"), equivalent documentation, or certification.  A "certification" is any written document from the armed forces that certifies the service member is expected to be discharged or released from active duty service in the armed forces under honorable conditions within 120 days after the certification is submitted by the applicant. The certification letter should be on letterhead of the appropriate military branch of the service and contain (1) the military service dates including the expected discharge or release date; and (2) the character of service.  Acceptable documentation must be submitted in order for the preference to be given.

** This level of preference applies to all Foreign Service employees on LWOP and CS with re-employment rights back to their agency or bureau.

For more information (i.e., what is an EFM, USEFM, AEFM, MOH, etc.?) and for additional employment considerations, please visit the following link: https://careers.state.gov/downloads/files/definitions-for-va .
How to Apply
How to Apply:

All candidates must be able to obtain and hold a Public Trust clearance.

To apply for this position click the "Submit Application" button.  For more information on how to apply visit the Mission internet site

Required Documents:

In order to qualify based on education, you MUST submit the requested diploma and / or transcripts as verification of educational requirement by the closing date of this announcement. If you fail to provide requested information, or the information you submit is insufficient to verify your eligibility, you will not be considered for this position.

Copy of Orders/Assignment Notification (or equivalent)

Residency and/or Work Permit

Language Scores (if available)

DD-214 – Member Copy 4, Letter from Veterans' Affairs, or other supporting documentation (if applicable)

Next Steps:

Applicants who are invited to take a language or skills test, or who are selected for an interview will be contacted via email.

For further information – the complete position description listing all of the duties, responsibilities, required qualifications, etc. may be obtained by contacting the Human Resources Office.

Thank you for your application and your interest in working at the U.S. Mission in South Africa.
The Deadline for Submitting Applications is 23 November 2022.