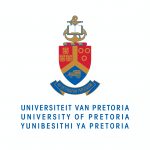 Website University of Pretoria
The University of Pretoria is a multi-campus public research university in Pretoria, the administrative and de facto capital of South Africa
Administrative Officer Job Vacancies at the University of Pretoria – 2 Posts
FACULTY OF HEALTH SCIENCES

OFFICE OF THE DEAN

STUDENT ADMINISTRATION

ADMINISTRATIVE OFFICER (TWO POSITIONS)

PEROMNES POST LEVEL: 10

In pursuit of the ideals of excellence and diversity, the University of Pretoria wishes to invite applications for the following vacancy.

The University of Pretoria's commitment to quality makes us one of the top research Universities in the country and gives us a competitive advantage in international science and technology development.

RESPONSIBILITIES:

The successful candidate will be responsible for:

Performing administration of all activities with regard to undergraduate applications student administration, student records and examinations;
The orientation and registration of undergraduate students;
Attending examination moderating meetings, uploading exam marks, identifying finalists, and capturing fixing curriculums and prerequisites;
Being actively involved during graduation ceremonies;
Advising prospective applicants regarding the selection process;
Capturing and maintaining data on student records;
Assisting with school/career/open days;
Offer an excellent student support service, assist with walk in student enquiries, email and telephonic enquiries;
Performing office administration;
Handling enquiries and other aspects of student administration;
Performing ad hoc tasks within Student Administration as determined by the line-manager and Head of Student Administration from time-to-time.
Required to offer support and assistance to colleagues within the division.

Administrative Officer Job Vacancies at the University of Pretoria – 2 Posts

MINIMUM REQUIREMENTS:

Relevant National  3 year Diploma with 2 years experience in student administration;

OR

Grade 12 with 4 years experience in student administration

REQUIRED COMPETENCIES (SKILLS, KNOWLEDGE AND BEHAVIOURAL ATTRIBUTES):

Knowledge of institutional bodies, i.e. Universities of South Africa Matriculation Board, South African Qualifications Authority (SAQA), Health Professions Council of South Africa (HPCSA), and South African Nursing Council (SANC),
Working experience with non- National Senior Certificate school leaving qualifications.
Excellent computer literacy with broad knowledge and experience in using MS Word, Excel, Gmail and the internet;
Strong interpersonal skills, highly organised and a keen commitment to excellence;
The ability to liaise and communicate effectively on all levels within the organisation and with clients from diverse backgrounds and cultures;
Ability to work independently and participate effectively within a team;
Meticulous attention to detail and the ability to maintain high level of discretion and confidentiality;
Appropriate language and communication skills (both verbal and written);
Ability to work under pressure and meet deadlines.

ADDED ADVANTAGES AND PREFERENCES:

PeopleSoft experience in Student Administration (Undergraduate Division);
Three years' administrative experience in a tertiary environment, with exposure to student administration, particularly in applications and admissions.

PLEASE NOTE: All shortlisted candidates may be required to participate in relevant skills assessments as part of the selection process.

The total remuneration package will be commensurate with the incumbent's level of appointment, as determined by UP policy guidelines. UP subscribes to the BESTMED and UMVUZO medical aid scheme and contributes 50% of the applicable monthly premium.

Applicants are requested to apply online at www.up.ac.za, and follow the link: Careers@UP.

In applying for this post, please attach:

A comprehensive CV;
Certified copies of qualifications;
Names, e-mail addresses and telephone details of three referees whom we have permission to contact.

CLOSING DATE: 21 NOVEMBER 2022

No application will be considered after the closing date, or if it does not comply with at least the minimum requirements.

ENQUIRIES: Mr Edwin Montane, email: Edwin.montane@up.ac.za for application-related enquiries, and Ms Celisa Anthony, Tel: (012) 356 3057 or email celisa.anthony@up.ac.za for enquiries relating to the post content.

Should you not hear from the University of Pretoria by 31 January 2023, please accept that your application has been unsuccessful.

The University of Pretoria is committed to equality, employment equity and diversity.

In accordance with the Employment Equity Plan of the University and its Employment Equity goals and targets, preference may be given, but is not limited to candidates from under-represented designated groups.

All candidates who comply with the requirements for appointment are invited to apply. All candidates agree to undergo verification of personal credentials.

By applying for this vacancy, the candidates consent to undergo verification of personal credentials and related information including, but not limited to, qualifications, criminal record, credit record, current and historic disciplinary proceedings as part of the selection process.

The University of Pretoria reserves the right to not fill the advertised positions.
Check Here: Administrative Assistant Job Tips
How to Apply :