Full Time
Applications have closed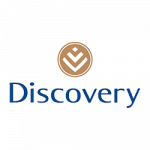 Website Discovery
Discovery Ltd is the licensed controlling company of the designated Discovery Insurance Group.
Administrator Job Vacancy at Discovery – South Africa
Key Purpose
To attend to applications, incoming e-mails and calls from policyholders, financial advisors, franchises and other companies relating to Legal Transfers. Legal transfers are regarded as Directive 135, Section 14, Divorce Transfers and Death Transfers etc. according to the Pension Funds act, the Long Term Insurance Act, the Taxation Laws amendment act and the Income tax act, notwithstanding any other acts not mention but relevant to the Pension funds.
Meeting minimum volumes required to be completed and taking part in team improvement. The position is also not limited to what is mentioned above.
Areas of responsibility may include but not limited to
Data capturing and processing of transfer applications within the agreed service levels
Answering inbound calls from all stakeholders within the agreed service levels
Making outbound calls to all stakeholders
All general correspondence including outstanding requirements and queries
Dealing with queries through to resolution
Logging all queries and keeping clients updated with query resolution process
Completing administrative tasks in keeping accurate detailed records of all queries / correspondence
Routing queries to the correct department where relevant
Dealing with irate customers
Service perception survey reporting and feedback
To develop or suggest improvements to processes or systems
To keep up to date of product developments in order to provide advise across various products
Coordinating own and team's administration
Working according to set targets and ensuring that customer satisfaction is constantly attained
Dealing with escalated calls and queries where the core consultant could not provide first time resolution
Attending to walk-in clients
Assist with system change testing from time to time where applicable
Service level maintenance which may require working late from time to time
Personal Attributes And Skillsb
Drives Results
Values Driven
Optimistic
Learns on the Fly
Resilient
Instils Trust
People Savvy
Problem Solver
Additional Attributes
Makes prompt, clear decisions, which may involve tough choices or considered risks.
Takes responsibility for actions, projects and people.
Takes initiative, acts with confidence and works under own direction. Initiates and generates activity.
Upholds ethics and values. Demonstrates integrity.
Promotes and defends equal opportunities, builds diverse teams.
Encourages organisational and individual responsibility towards the community and the environment.
Establishes good relationships with customers and staff.
Builds wide and effective networks of contacts inside and outside the organisation.
Relates well to people at all levels. Uses humour appropriately to enhance relationships with others.
Makes a strong personal impression on others.
Gains clear agreement and commitment from others by persuading, convincing and negotiating. Promotes ideas on behalf of self or others.
Manages conflict. Makes effective use of political processes to influence and persuade others.
Analyses numerical data, verbal data and all other sources of information.
Breaks information into component parts, patterns and relationships.
Probes for further information or greater understanding of a problem.
Makes rational judgements from the available information and analysis.
Produces workable solutions to a range of problems. Demonstrates an understanding of how one issue may be a part of a much larger system.
Focuses on customer needs and satisfaction.
Sets high standards for quality and quantity.
Monitors and maintains quality and productivity.
Works in a systematic, methodical and orderly way. Consistently achieves project goals.
Appropriately follows instructions from others without unnecessarily challenging authority.
Follows procedures and policies.
Keeps to schedules.
Arrives punctually for work and meetings.
Demonstrates commitment to the organisation.
Complies with legal obligations and safety requirements of the role.
Adapts to changing circumstances. Accepts new ideas and change initiatives. Adapts interpersonal style to suit different people or situations. Shows respect and sensitivity towards cultural and religious differences. Deals with ambiguity, making positive use of the opportunities it presents.
Works productively in a high-pressure environment. Keeps emotions under control during difficult situations. Balances the demands of a work life and a personal life. Maintains a positive outlook at work. Handles criticism well and learns from it.
Ability to operate in a pressurised environment
Ability to function in a team, be self-motivated and disciplined
Ability to lead others in a constructive way and help them grow
Ability to identify and implement process optimizations
Ability to communicate effectively both verbally and in writing
Ability to manage deadlines and plan, organise and control work-flow
Ability to investigate and find a resolution
Ability to inspire
Ability to plan and organize
Administrator Job Vacancy at Discovery – South Africa
Education And Experience
Matric
2 years experience in the financial services industry
2 years call centre experience
Excellent verbal and numeric ability.
Experience within LISP Industry
Excellent communication skills and comprehension.
Computer Literacy in the following:
–
How to Apply: