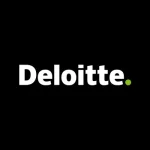 Website Deloitte
Deloitte is the largest professional services network by revenue and number of professionals in the world and is considered one of the Big Four accounting firms.
Africa Talent – Program Support Consultant Job Vacancy at Deloitte – South Africa
Job Description
Your Opportunity
Are you interested in international projects and working alongside colleagues from diverse backgrounds and nationalities? Do you feel inspired when working close to senior leaders and Executive teams? Do you like to drive the broader agenda, influence strategic priorities and choices in large organizations? Do you enjoy a good challenge and meaningful work that drives change for many others around you?
Then join the NSE Risk Advisory (RA) team! We are committed to providing you with opportunities to grow in an international environment, engage in challenging projects, learn from senior leaders, and participate in stimulating and rewarding projects.
The NSE RA team is responsible for defining and executing the NSE RA Strategy and priorities, aligned to the NSE Firmwide ambition. The execution of the strategy requires a collaborative approach across geographies, and is anchored on three pillars: growing together, investing together, and coming together
Your role
The role of the NSE Risk Advisory Program Support Consultant is to contribute to the effective delivery of priority areas, create content and help foster a favourable team environment. Reporting into the Chief of Staff, and working closely with the NSE RA Office PMO, you will be responsible for:
Program management
Creating and managing project plans to ensure deadlines are met, and support successful execution of broader team projects
Compiling quarterly program management reporting and producing summary status per priority area
Supporting team members and managing reporting aligned to NSE RA strategic priorities (i.e., KPIs, priorities reporting)
Providing support as requested to successfully deliver on the priorities for the NSE RA Office
Collaboration
Organizing team meetings with the NSE RA Management Team (i.e., schedule calls, create agendas, lead team activities, bring learning opportunities to the team, follow up with actions)
Contributing ideas to improve efficiencies and anticipating challenges in regards to management of milestones
Capturing and integrating feedback from different stakeholders to drive change
Documentation and meeting preparation
Assisting in creation of content for NSE RA Executive meetings and other Leadership meetings (i.e., agendas, pre-reads, data analysis)
Building decks to tell a story of NSE Risk Advisory (i.e., geography led Townhalls, Business Councils)
Taking accountability for Management Team MTs' channel, driving traffic to shared folders and improve transparency by sharing relevant content
Driving expansion and maintenance of the NSE RA Intranet page
Responding to ad hoc requests aligned to business priorities
Africa Talent – Program Support Consultant Job Vacancy at Deloitte – South Africa
Qualifications
Professional experience
Project management experience in a client or internal role (local/regional/global)
Contributing to multiple complex projects and workstreams
Skills and Capabilities
Strong knowledge of Microsoft Office tools (Word, Excel, PowerPoint)
Program and priority areas management
Organization and time management capabilities
Attention to detail
Communication skills
Autonomous and team working, result oriented and collaborative attitude
Expected outcome/deliverable
Playbooks to support program execution
Presentations for Leadership meetings (pre-reads, onscreen decks)
Project plans for priority reporting
Action trackers
NSE RA Intranet maintenance
NSE RA Management team meetings