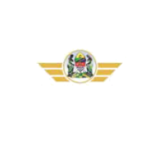 Website Tanzania Government Flight Agency (TGFA)
Aircraft Maintenance Technician II Job Vacancy at Tanzania Government Flight Agency (TGFA)
Aircraft Maintenance Technician II Job Vacancy at Tanzania Government Flight Agency (TGFA)
Job Description
POST AIRCRAFT MAINTENANCE TECHNICIAN II – 1 POST
EMPLOYER TANZANIA GOVERNMENT FREIGHT AGENCY
APPLICATION TIMELINE: 2023-02-22 2023-03-07
JOB SUMMARY NIL
DUTIES AND RESPONSIBILITIES
i.To undertake maintenance of aircraft under supervision of an Engineer;
ii.To assist in conducting ground operations of aviation maintenance;
iii.To assist in maintaining and servicing of aircraft components;
iv.To perform aircraft checks under supervision of an Engineer; and
v.To perform any other related duties as assigned by the supervisor.
Aircraft Maintenance Technician II Job Vacancy at Tanzania Government Flight Agency (TGFA)
QUALIFICATION AND EXPERIENCE
A holder of NTA Level 6 (Ordinary Diploma/FTC) in one of the following Engineering fields: Electrical, Mechanical, Electronics, Aircraft Maintenance Engineering or equivalent qualification from a recognized institution.
REMUNERATION TGFAS 2
The deadline for submitting the application is 7 March 2023.
How to Apply :