Full Time
Applications have closed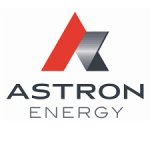 Website Astron Energy (Pty) Ltd
Astron Energy is one of the leading suppliers of petroleum products in South Africa through its vast network of approximately 850 service stations.
Analyst – Decision Support Job Vacancy at Astron Energy (Pty) Ltd
Member of specialist Decision Support team representing the CFO and Financial Planning & Analysis Manager on project teams, providing financial assurance on projects to management and financial expertise to projects. Provides financial expertise when evaluating deal contribution to achieve company strategy, investment criteria, project financial risk management and project financial performance reporting (where applicable). Assists projects with financial expertise in business case development, costing, contract and financial claims management, and operational readiness. Approves deals in line with SOCA. Financial Perspective
Assurance to CFO, ExCo, shareholders on project/ deal/ initiative economics and performance.
Customer Perspective
Top management satisfaction on:
Robust financial/ economic analysis of project, deals and initiatives
Supporting development and maintenance of dynamic tools to serve customer and enterprise needs
Supporting the Decision Support Lead and business with insightful, actionable analysis to enable decision-making, Effective learnings from completed projects, communicated within the team
Internal Processes
Approvals in line with DOA and SOCA
Supporting Project Managers with PDP deliverables
Professional Qualification and Certifications:
CA(SA) or combination of engineering/ commerce degree and Financial Modelling certification is required
Work Experience:
Minimum 2 years post qualification experience
The incumbent must have experience in financial modelling to support economic decision-making.
Due diligence experience advantageous
Analyst – Decision Support Job Vacancy at Astron Energy (Pty) Ltd
Knowledge and skills:
An understanding of the commercial drivers and risks that impact enterprise profitability and return on investment The ability to articulate business performance through high quality presentation skills, both written and verbal. The ability to engage with all levels of the organization. Ability to work on multiple, concurrent projects Flexible and adaptable in a dynamic environment Commercial mindset Advanced financial modelling skills Comfortable working with limited information Strong business acumen
Personal attributes
Detailed orientated with the ability to focus on the strategic drivers for the company Ability to work on unstructured initiatives and deliver quality solutions.