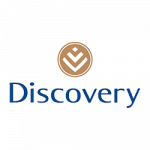 Website Discovery
Discovery Ltd is the licensed controlling company of the designated Discovery Insurance Group.
Application Administrator (Senior) Job Vacancy at Discovery – South Africa
Key Purpose
The successful candidate will be responsible for implementing and supporting various middleware technologies and ensuring their performance, availability and security as a member of the Life Infrastructure Application team.
Areas of responsibility may include but not limited to
Day to day maintenance of the Middleware environments
Responsible for ensuring availability and performance
To proactively monitor the systems to ensure minimum downtime
Responsible for the improvement and maintenance of the solutions, including upgrades and security patches.
Responsible for implementation and release of middleware solutions on-premise and in AWS / OCI / Azure.
Providing technical middleware and performance advice to development teams
Middleware capacity management
General middleware troubleshooting
Implementation and enforcement of Discovery standards and procedures
Life Infrastructure standby and shift duties
Application Administrator (Senior) Job Vacancy at Discovery – South Africa
Education and Experience
Essential:
Matric
BSc Comp Sc/ BSc Info Systems or equivalent tertiary qualification
The applicant MUST have 5 years experience managing complex solution stacks without direct supervision
Certification in a middleware j2ee offering. (JBOSS, Weblogic, Websphere)
Advantageous:
Dynatrace APM Experience
AWS SysOps , DevOps or Associate Architect Certification
ITIL
Technical Skills and Knowledge
Essential:
Experience in managing
Experience in configuration and release automation
Experience in managing complex middleware solutions on native servers and containerized platforms such as Openshift, EKS, Fargate, VMWare Tanzu.
Experience in monitoring and tuning middleware solutions
Experience configuring and using automation tooling for the provisioning and management of the entire development and runtime environment.
(Jenkins, Chef/Puppet/Salt etc, ansible/terraform/cloud formation).
Advantageous:
Advanced troubleshooting skills
AWS Cloud deployments using S3, EC2, ALB, CloudWatch, EKS, Fargate.
Competencies:
Ability to work both independently and participate as a member of a cross-functional team.
Ability to prioritize and work on multiple tasks simultaneously.
Strong analytical and problem solving skills.
Attention to detail
Solution oriented
Delivery focused
Ability to deal with pressure
–
How to Apply: