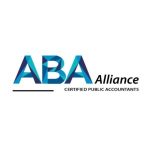 Website ABA Alliance
ABA Alliance values integrity, respect and relationship-building as essential factors in service delivery.
Assistant Accountant Job Vacancy at ABA Alliance
ABA Alliance, on behalf of our esteemed Client and Business Partner in the Manufacturing Industry, we are looking for eligible and qualified candidate to fill the vacancy below;
Position:  Assistant Accountant
Key Responsibilities:
Financial Data Entry and Record Keeping:
Bank Reconciliation
Accounts Payable
Accounts Receivable
Assist in maintaining the General Ledger
Inventory Accounting
Financial Reporting
Compliance
Financial Analysis
Minimum Qualifications:
Bachelor's degree in Accounting, Finance, or a related field.
1-3 years of accounting experience, preferably in a manufacturing or wholesale setting.
Proficiency in accounting software (e.g., QuickBooks, SAP, or similar).
Strong knowledge of accounting principles and practices.
Excellent attention to detail and organizational skills.
Strong analytical and problem-solving abilities.
Effective communication skills, both written and verbal.
Ability to work collaboratively in a team and meet deadlines.
Knowledge of tax regulations and compliance is a plus.
Assistant Accountant Job Vacancy at ABA Alliance
Application Instructions:
Submit your cv and certificates as one document (PDF version) indicating the position you are applying for as the subject to career@aba-alliance.co.tz. by or before 20th September 2023.
Note: Ony shortlisted candidates will be contacted