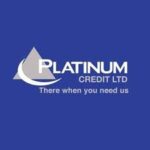 Website Platinum Credit LTD - Tanzania
Platinum Credit Limited is a credit only Micro-Finance Company licensed in Tanzania under the Company's Act
Assistant Accountant Job Vacancy at Platinum Credit LTD – Tanzania
We're Hiring
INTERNSHIP
Tittle: Assistant Accountant
Vacant position: 1
Work Station: Dar es Salaam
Attributes
• High level of efficiency, accuracy and responsibility
• Must have basis understanding of financial principles
• Motivation and strong desire to take on new challenges and learn as much as possible
Job Qualification & Experience
• Bachelor Degree in Accounting or any related field
• Aptitude for math, proficiency with computers
Basic Job Functions
• Uploading and posting of collection receipts
• Posting settlements deposits and direct cash deposits customer accounts
• Clear all reconciling items on the collection accounts
• Timely submission of Reports.
Assistant Accountant Job Vacancy at Platinum Credit LTD – Tanzania
How to Apply :
Read: Why it is Important to always Update your CV to Match the Job Description.
Application Mode:
Any interested and qualifying candidate can send a signed letter of application,
Updated CV, and copies of testimonials addressed to the HR Manager via an Email address: careers@platinumcredit.co.tz
Deadline: 3rd May,  2023 at 5 PM.